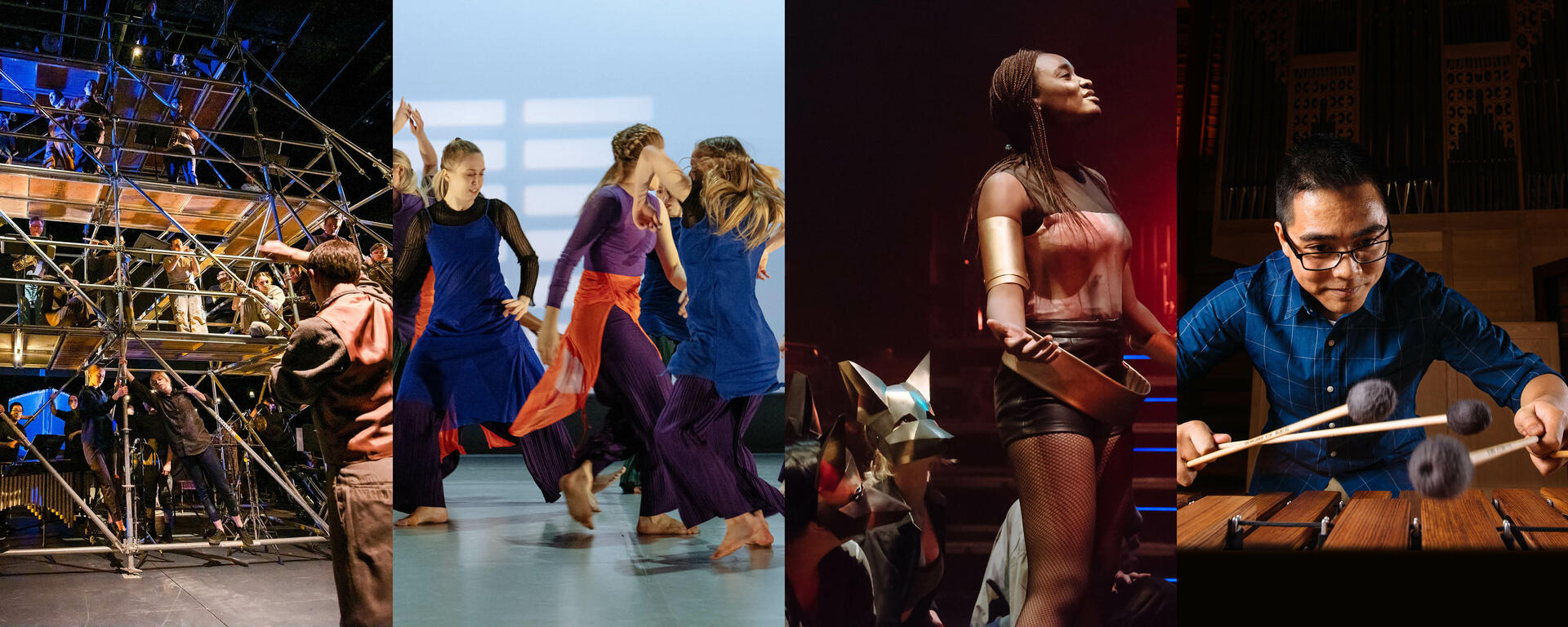 SCPA 10th Anniversary | 2013 - 2023
On July 1st, 2023, the School of Creative and Performing Arts at the University of Calgary marked its 10thanniversary. The past decade has witnessed a remarkable level of personal and collective achievement in Dance, Drama, Music and Interdisciplinary arts—and we're just getting started. This online space is dedicated to celebrating the many accomplishments of our faculty members, whose presence and impact runs deep locally and branches out across the country and internationally. The site is an evolving 'living document,' with entries for our staff, students and alumni soon to be added. As we enter our next decade—one explicitly invested in planetary regeneration and a diversified and inclusive culture of care—we hope these digital artifacts offer some vivid windows into the personalities, imaginations and activities resonating within and well beyond the SCPA.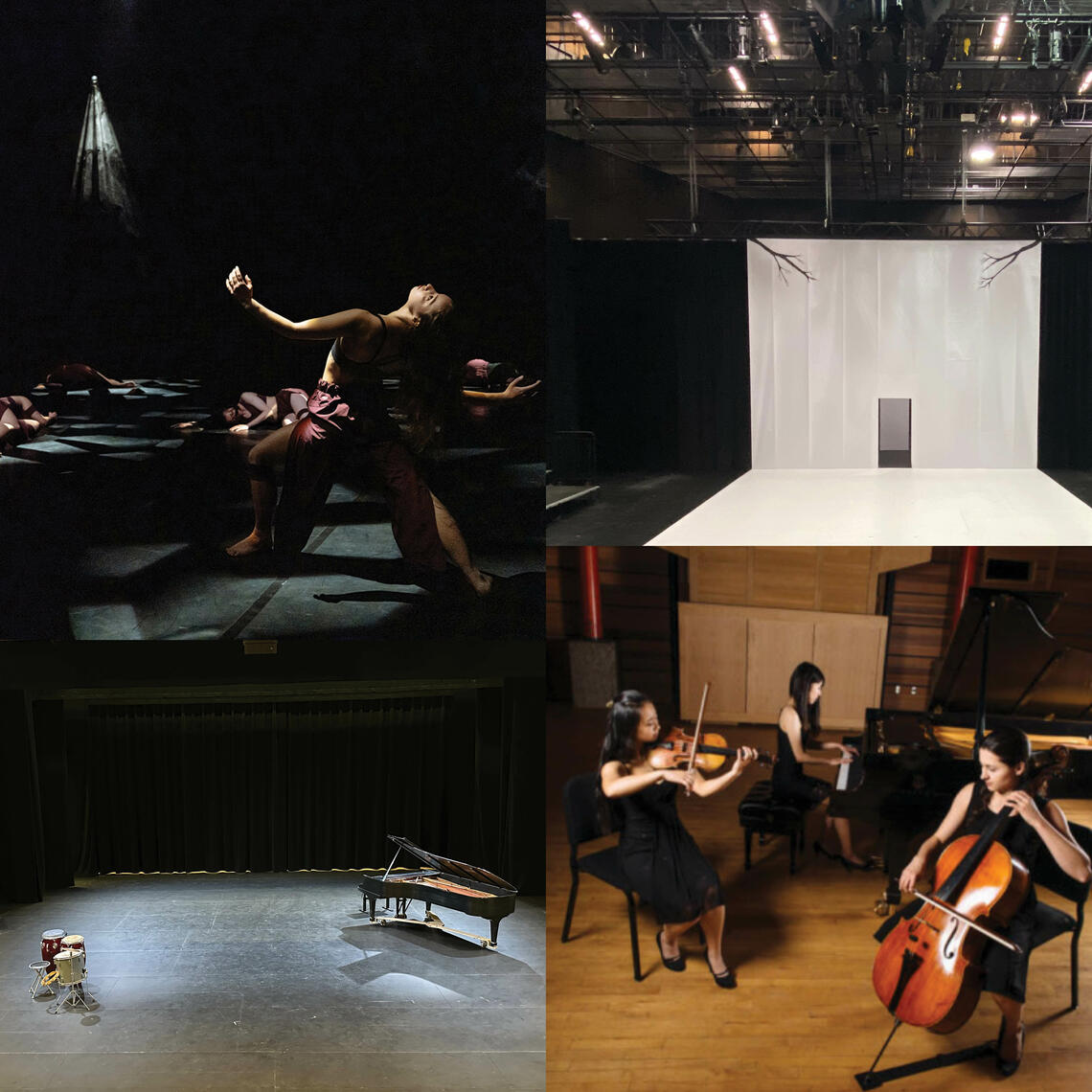 Alchemy - Festival of student works
Formerly the Taking Flight drama festival, we launched Alchemy in the 2017-18 season, a festival that highlights student achievements across all disciplines of the School. The support and excitement from students towards these interdisciplinary projects have consistently grown. For many students, these interdisciplinary showcases have drawn their most significant audiences.
The Fairy Queen - Interdisciplinary production
The Fairy Queen was an SCPA interdisciplinary production directed by Melanie Kloetzel (dance), Pete Balkwill (drama), and Laura Hynes (music), with musical direction by Julie Harris. The production took place in 2019-20 season and a cast of more than 40 students and chamber orchestra performed a mash up of Purcell's baroque opera with contemporary sonnets and dance around themes of environmental stewardship.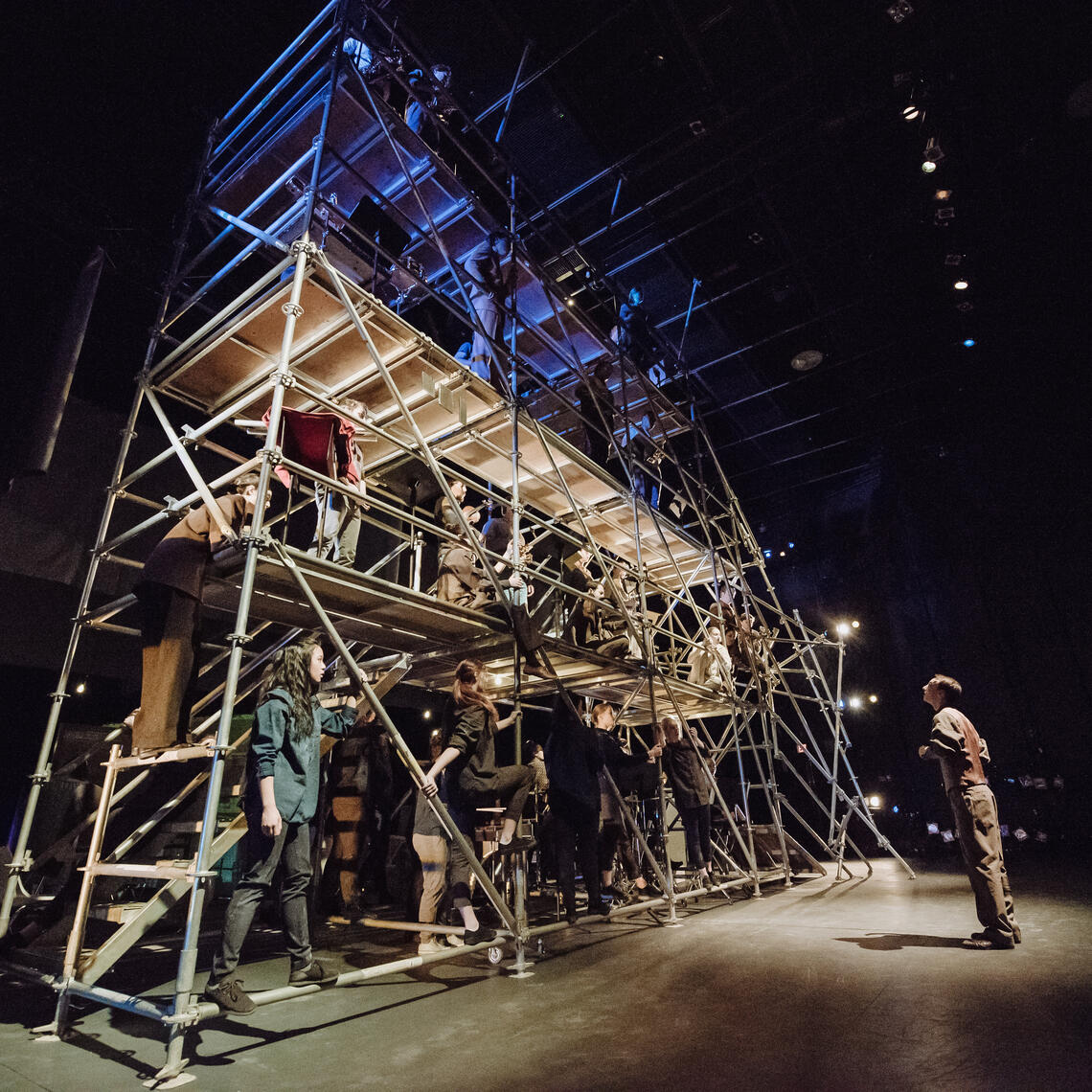 Conduct - Transdisciplinary research
The SCPA mounted an interdisciplinary project Conduct, inspired by the life and compositions of Henry Cowell and informed by research from SCPA music professor Dr. Jeremy Brown. The production was a collaboration among the Dance, Drama, Music, and University Theatre Services, and incorporated the newest academic approaches to performance creation, all under the direction of SCPA's Director, Bruce Barton.
Over a four-year period, the SCPA worked to launch two new degree programs in the Dance Division that have helped the program gain both national and international status. These programs - the BFA in Dance and the BA/BKin double degree focusing on Dance Science (the only program of its kind in Canada) - have helped establish the Dance Division's reputation as a unique and innovative program that focuses on future trajectories of dance research.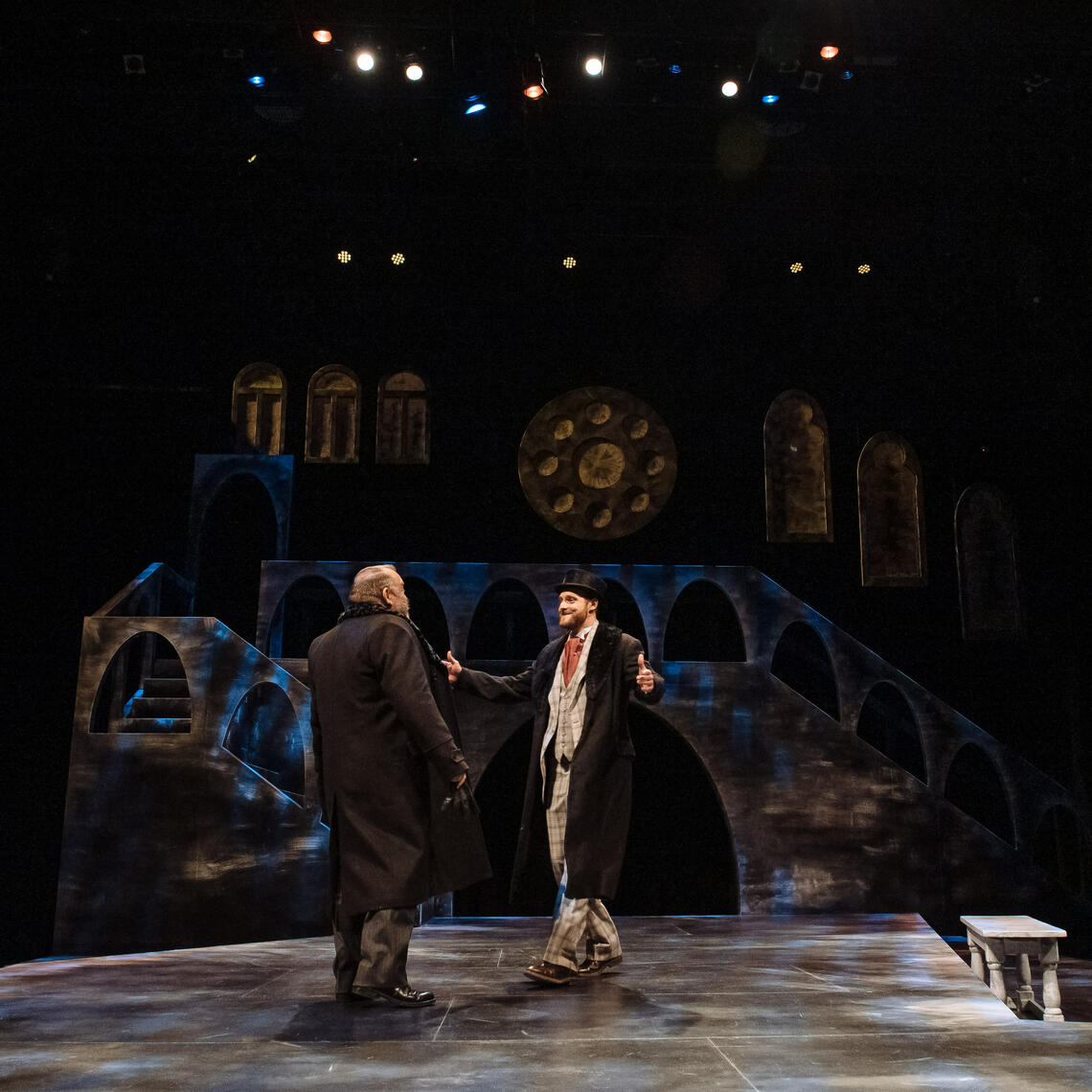 Their collaboration with The Shakespeare Company on "The Merchant of Venice" saw students working under the esteemed director, Carey Perloff, and alongside the talented Seana McKenna. This challenging production demanded excellence, propelling students beyond their limits. Further showcasing their dedication to unique theater experiences, the production team of "Metamorphoses" put a pool on the Reeve Theatre floor and created forest of 144 light bulbs.
In support of the Black Lives Matter movement, SCPA Professor of Violin Edmond Agopian initiated a concert series titled "A Celebration of Music by Black Composers", in which he also performed as a violinist. Since its inception, six concerts have been presented, comprising of solo and chamber music works by Black composers, featuring SCPA Music faculty and students, Michèle Moss from the Dance Division and Canadian author, documentary film director, screenwriter and playwright, Cheryl Foggo. One of the concerts was also presented off campus - at the Lougheed Performing Arts Centre in Camrose. The concert series shed light on the creativity of Black composers who, despite racism and oppression, were able to excel as composers of music that ranges from solo works to chamber music, to symphonic music, to opera.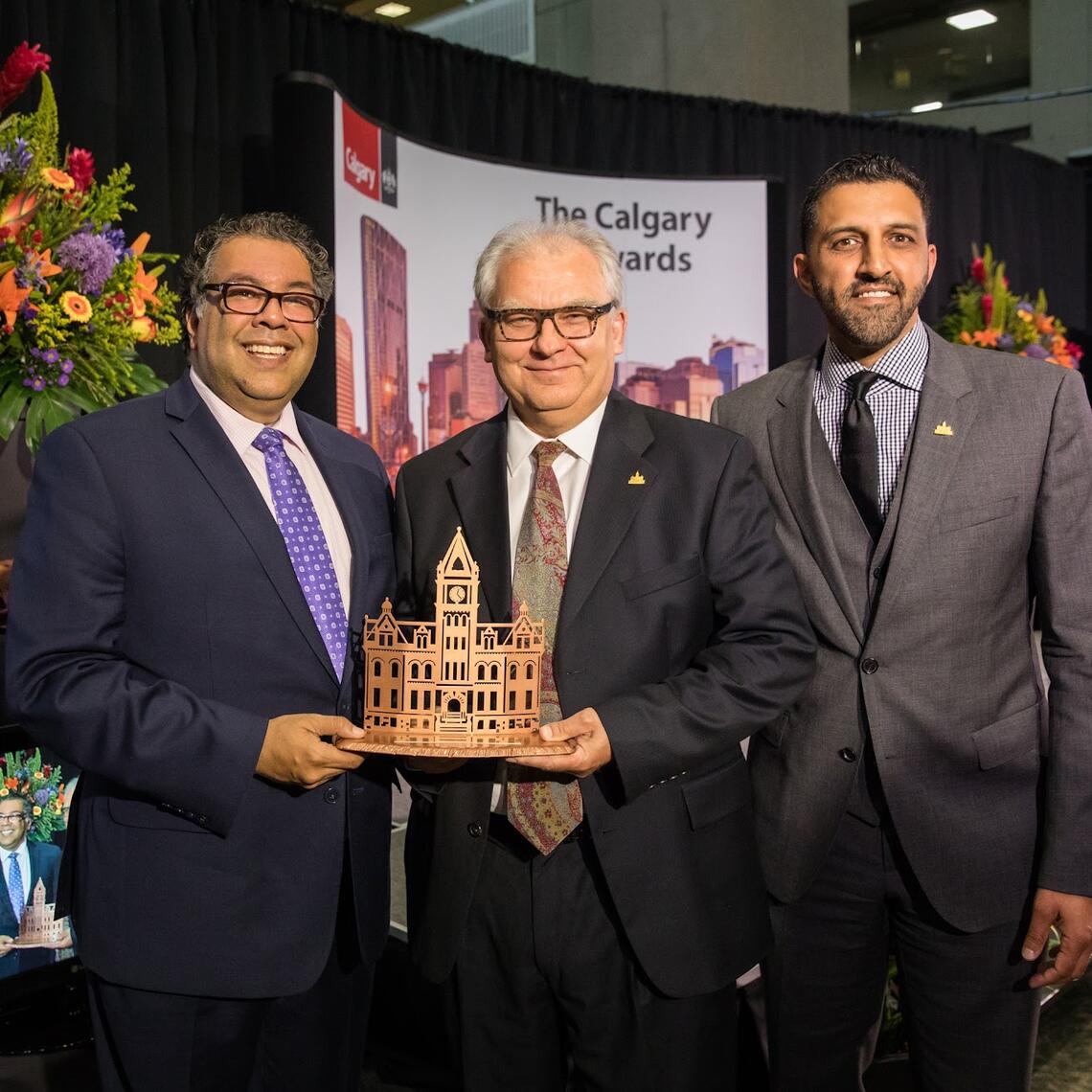 Bruce Barton
2022
Bruce Barton collaborated with Toronto-based choreographer Allen Kaeja to create the dance-theatre performance I am the Child of…. Bruce provided Direction and Dramaturgy for this Vertical City Performance / Kaeja d'Dance co-creation, in which the dancers were tasked with mining their personal experiences of heritage, lineage, culture and family. Bruce also created the performance text delivered by the dancers and processed into the production soundscape by digital sound artist Edgardo Moreno. The performance employed ground-breaking uses of advanced technology, including dancer-held, multi-camera live streaming, embedded Augmented Reality, and a custom-designed audience interface for use on smartphones and tablets in the audience. I am the Child of… premiered at the Torque Festival, Canada's largest international dance event, hosted by Harbourfront Performing Arts in Toronto in October 2022.
2022
Bruce Barton curated the international online event "Reimagining Intimacy: Immersive and Participatory Performance in the Era of Covid-19," a fully virtual symposium combining keynote presentations, Pecha Kucha-stye scholarly presentations, interactive workshops, artist laboratories, synchronous and asynchronous performances, and an extensive Artists Panel discussion. The program featured internationally celebrated performance companies such as ZU-UK (UK), Lundhal and Seitl and This is Not a Theatre Company (NYC), as well as many of Canada's most active and accomplished creator-performers working in Immersive and Participatory performance. In addition, the event featured opening and concluding panels by the foremost English-speaking scholars in this area: Gareth White, Josephine Machen, and Adam Alston. Bruce also contributed an interactive laboratory at the event entitled GIFT: Recipes for Solitude with collaborator Alex McLean. The symposium was funded by a successful SSHRC Connection grant of $25,000.00, on which Bruce was the Principal Investigator.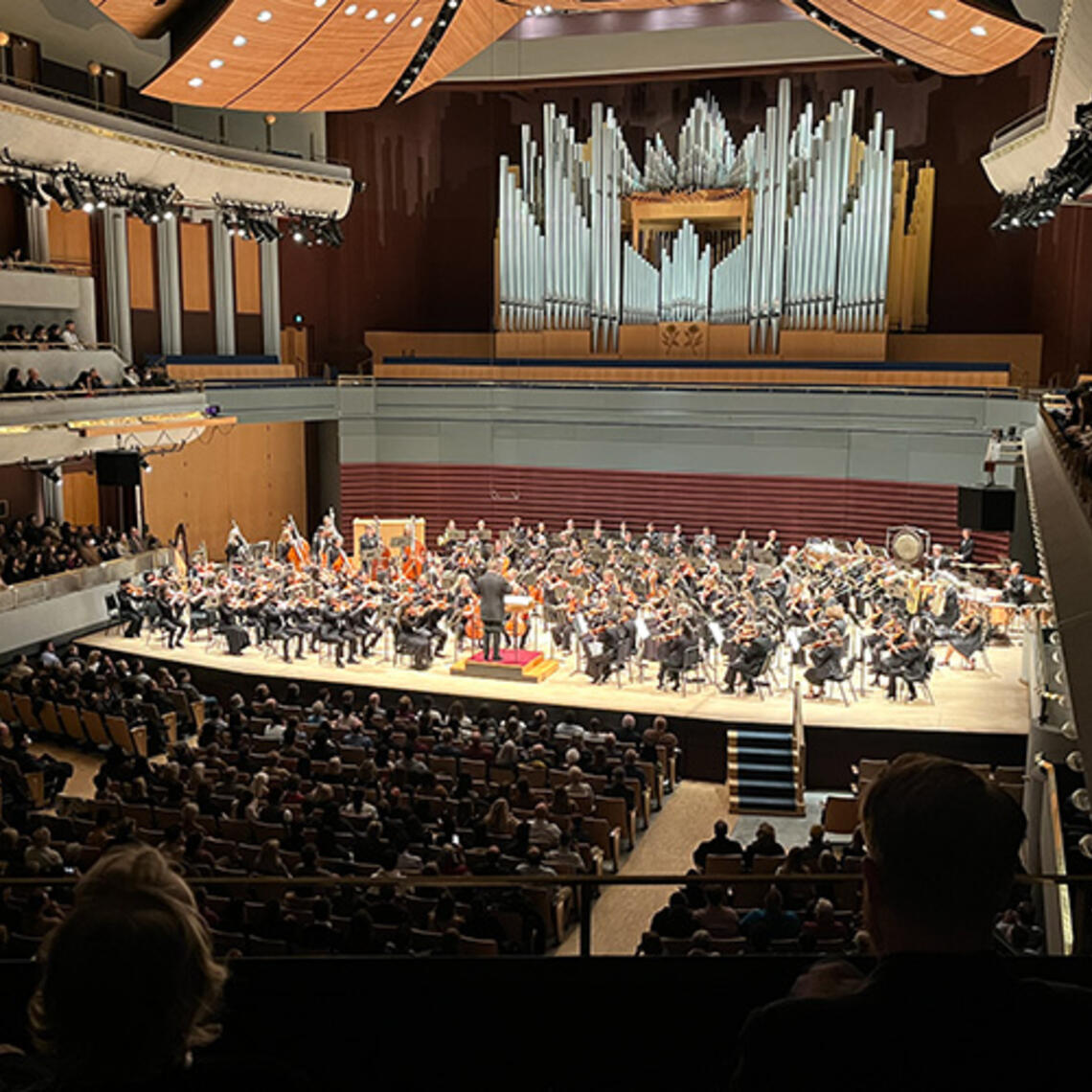 Christine Brubaker
Henry G20 was a mixed reality performance (walking audio play with Augmented Reality) adapted from Shakespeare's Henry V and set during the G20 protests in Toronto in 2010 which resulted in the largest mass arrest in Canadian history. Written and directed by Christine Brubaker it premiered at the
Luminato International Arts Festival in 2021 and World Stage Design in 2023. It was nominated for a Toronto Heritage award.
Directed the world premiere of Clem Martini's The Extinction Therapist at Theatre Aquarius.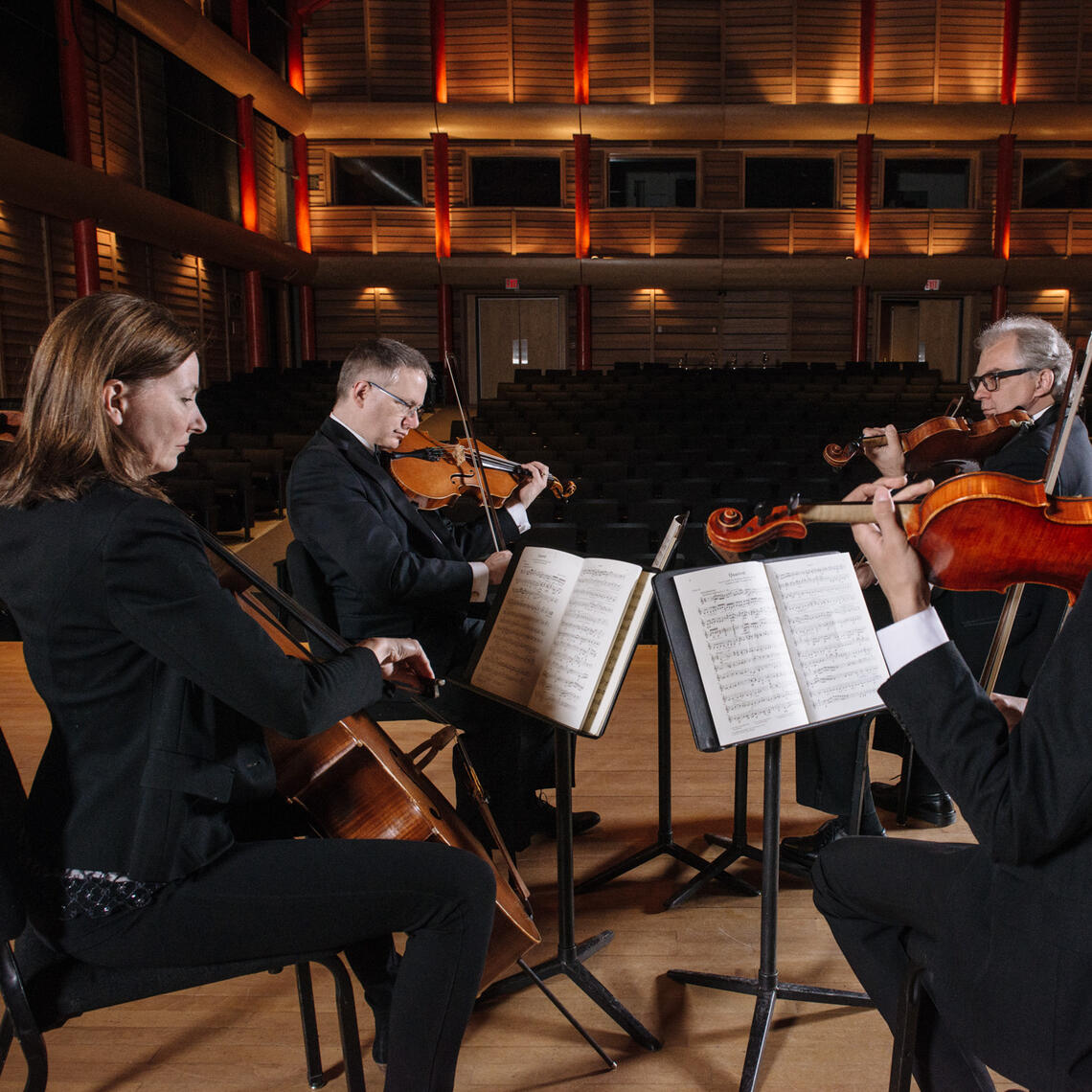 Patrick Finn
2022
HCI. Work in performance and technology led me Human-Computer Interaction (HCI). HCI is the domain where robotics, games, AVs, XR and AI are studied. In 2021-2022, I became the first creative/performing arts scholar to receive an NSERC Discovery Grant. The grant supports my graduate students' research and travel to international conferences to share our work. Prior to that I was the first scholar outside Computer Science to lead the Computational Media Design program.
2015
Critical Condition: Replacing Critical Thinking with Creativity. The culmination a multi-year project this book was WLU Press's top-selling scholarly book. It led to work in China, Japan, Europe, the UK, Australia, and the US. After the initial publication, along with the Association of Canadian University Presses we created an audiobook and developed a toolkit for making scholarly audiobooks. My work in the area continues with a focus on aesthetics as an approach to accessibility.
Marie France Forcier
2022-23
A contemporary concert dance work for four intergenerational performers, windows, black holes, helium reveals layers of physical imagery born out of real lives. The research-creation project yields recommendations for directors and choreographers to reduce re-traumatization risk when asking artists to access personal autobiographical memory in development and performance.
2023
Marie France Forcier choreographed her own version of Rite of Spring on UCalgary Dance majors. The work was performed in full theatrical dressing for pedagogical purposes during the pandemic, and further developed in the spring of 2022 for live presentation at the University of Calgary as part of Mainstage Dance.The student-performed work made such an impact that it was commissioned for re-staging by Calgary's most celebrated dance company, Decidedly Jazz Danceworks, and performed by its members alongside a few noteworthy recent UCalgary Dance grads. The series of performances occurred throughout January 2023, as part of the High Performance Rodeo.
Marie France Forcier developed a speciality course, Somatic Inquiry in Choreography Development, which was completed by a variety of dance majors and non-majors, among them, Carly-Ann Haney, a PhD candidate in the faculty of Social Work. The interaction over the duration of the course let to a co-written article, Coming Home: Devised Somatic Dance, published in Fat Studies, and engaging with a wholly different community.
Pil Hansen
2022
Launched the monograph Performance Generating Systems in Dance: Dramaturgy, Psychology, and Performativity (Intellect 2022). Consolidating ten years of research, this book takes a close, yet accessible, look at how systematic, improvised dance creations work: how they self-organize on stage, how they affect dancers' learning and agency, and how they bring about change, even to change-resistant conditions (trauma).
2021
The release of: Hansen, Pil, Caitlin Main, and Liza Hartling. 2021. "Dance Intervention Affects Social Connections and Body Appreciation Among Older Adults in the Long Term Despite COVID-19 Social Isolation: A Mixed Methods Pilot Study." Frontiers in Psychology 12: article 635938, 1-17. In partnership with Kaeja d'Dance, Hansen's interdisciplinary team at UCalgary studied the effect of dance interventions for older adults on social inclusion and body appreciation and discovered positive effects in the long term despite Covid-19 isolation. The study identifies collaborative and memory-based dance creation as effective methods. It also identifies a partial loss of relational capacity and increase in loneliness caused by Covid-19, which dance offers likely can help older adults overcome as vaccines roll out. A peer-reviewer stated that "the importance of this study cannot be overestimated." Pil Hansen also worked with Kaeja to continue providing these important dance offers to older adults from 2019-2022, bridging the full period of Covid-19 social isolation.
2015
The release of the edited book: Hansen, Pil and Darcey Callison, eds. 2015. Dance Dramaturgy: Modes of Agency, Awareness, and Engagement. Basingstoke: Palgrave Macmillan. The book received strong reviews, became a bestseller, and has been adopted in classrooms across the world. It changed the field of new dramaturgy and dance dramaturgy, in particular, from a vague extension of conventional theatre dramaturgy to a defined field with explicit priorities, tools, and forms of agency of its own.
Laura Hynes
2019
Principal investigator of a SSHRC-funded research-creation collaboration with Dr. Ari Agha called "The Key of T". The project included the first rigorous, empirical research on transgender singing voice transition with exogenous testosterone. Results were published in the NATS Journal of Singing. The Key of T performances explored Ari's transition experience as a person of voice and the complexity of the decision to take T. (A massive collaboration with faculty, students, alumni, and ensembles at UCalgary, plus external organizations and speakers!) A short film was created about this project, and this research has been presented nationally and internationally.
2021
Laura Hynes recorded Omar Daniel's Zwei Lieder nach Rilke with the Land's End Ensemble and Karl Hirzer conducting. The CD was nominated for a 2021 Western Canadian Music Award for Classical Artist or Ensemble of the Year.
2018
"Music and the Mind: A Conversation with Renée Fleming" A collaboration between the Hotchkiss Brain Institute (HBI) and the Calgary Philharmonic Orchestra, "Music and the Mind" featured talks by internationally renowned opera singer Ms. Renée Fleming and HBI researcher Dr. Bin Hu on the subject of the power of music as it relates to the health of the brain. The event was moderated by science writer and broadcaster Mr. Jay Ingram, and featured Music faculty members Dr. Laura Hynes and Prof. Allan Bell, and music student Rena Far.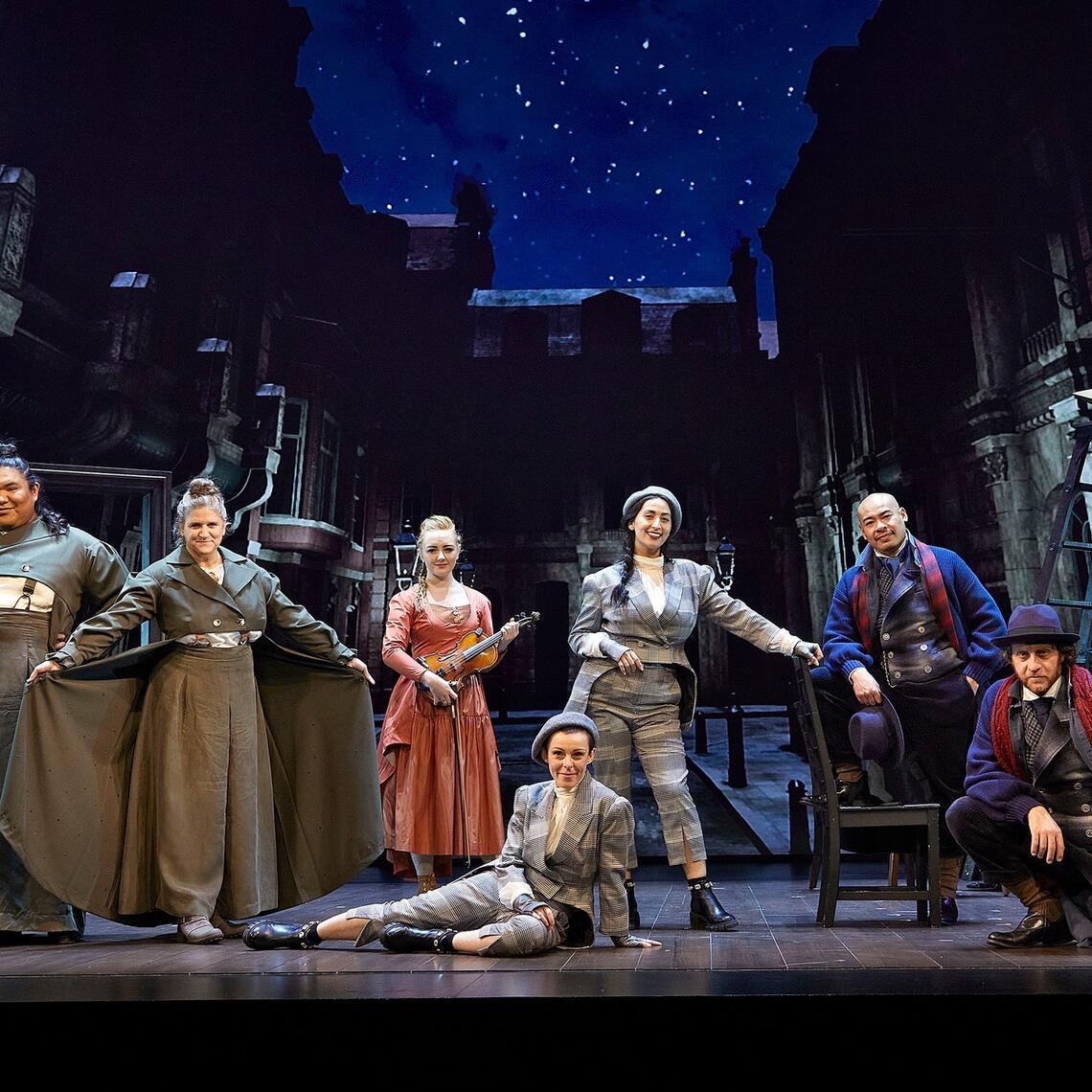 Jane MacFarlane
Jane MacFalane was invited to be the Associate Director on the annual Theatre Calgary production of A Christmas Carol. This was the Covid, three-person version and the pod she directed [there were 2] had two Drama grads - Mike Tan and Vanessa Letitia. She has been involved with A Christmas Carol since 2002 and this was the first time she was invited to direct.
2020
After being in discussions for a number of years, Jane MacFarlane began working with Skipping Stone, a transgender support organization, offering gender-affirming voice work. This has grown substantially since the pandemic and she has published an article in the upcoming Canadian Theatre Review about the work she has been doing with the community, which remains on-going.
Michèle Moss
Received the Danse Collection Dance Hall of Fame award in October 2022.
Jani Parsons
2023
The piano program at the University of Calgary collaborated with acclaimed Canadian composer and UCalgary alumni Vincent Ho to prepare, workshop, and premiere 12 new works for solo piano, "The Chinese Zodiac Animals, Book 2". Each work is a prelude and fugue that musically represents the character, movements, and qualities of the twelve zodiac animals. Twelve individual students and alumni presented the twelve unique works for the first time at the Lunar New Year Celebration Concert on January 22, 2023 to a standing-room only crowd. This project was a landmark project that brought together students, alumni, faculty, a celebrated composer, and the community in the spirit of creativity and celebration.
2023
The Sound Atlas Festival made its official debut in Calgary, June 23-25, 2023 directed by Dr. Jani Parsons (SCPA piano faculty) in collaboration with Latitude 49 new music ensemble, the University of Calgary, and Contemporary Calgary. SAF is an experimental adventure in sound bringing together expert artists and composers from across North America. It featured world premieres, sound installations, interdisciplinary art, genre-bending curiosities, community outreach and engagement. The avant-folk vocalist/composer Annika Socolofsky was featured, as well as Land's End Ensemble, composer Liam Elliot, Ginger Beef Band, Karl Hirzer, soprano Laura Hynes, the Henchell/Tominaga Duo, and eight current SCPA composer/students in a celebration of new and dynamic music.
In 2022 Dr. Jani Parsons co-published a two-book series entitled "Technique Through Repertoire" through Piano Education Press and the Frances Clark Center. This was co-authored by Dr. Christopher Madden (UMKC) and supervised by the publishing editor, E. L. Lancaster. In 2021 until the present, they have presented countless times on our research and findings including presentations at the National Conference for Keyboard Pedagogy and the Music Teachers National Association conference.
Laurie Radford
2022
Laurie Radford is a founding member of a 7-year SSHRC-funded international research group, ACTOR (Analysis, Creation and Teaching of Orchestration) led by Prof. Stephen McAdams of McGill University. Over a hundred faculty and students from several dozen universities and research institutions in Canada, USA and Europe make up the membership of ACTOR. A yearly workshop brings together this membership to share the year's accomplishments and discoveries. In July 2022, Laurie successfully organized and hosted the Year 4 ACTOR workshop at the University of Calgary and welcomed approximately forty of the ACTOR members for three days of meetings and presentations as well as lecture-recital at the Rosza Centre.
2013 - 2023
During the period 2013 to 2023, Laurie Radford composed 22 new music compositions ranging from chamber music, music for large ensembles, music for instruments and live electronics, and electroacoustic music. All of these compositions have received public performances in Canada, USA and Europe and a number of them have been recorded and released on commercial CDs by a number of publishers. Approximately 30% of these compositions received commission funding from either federal or provincial sources.