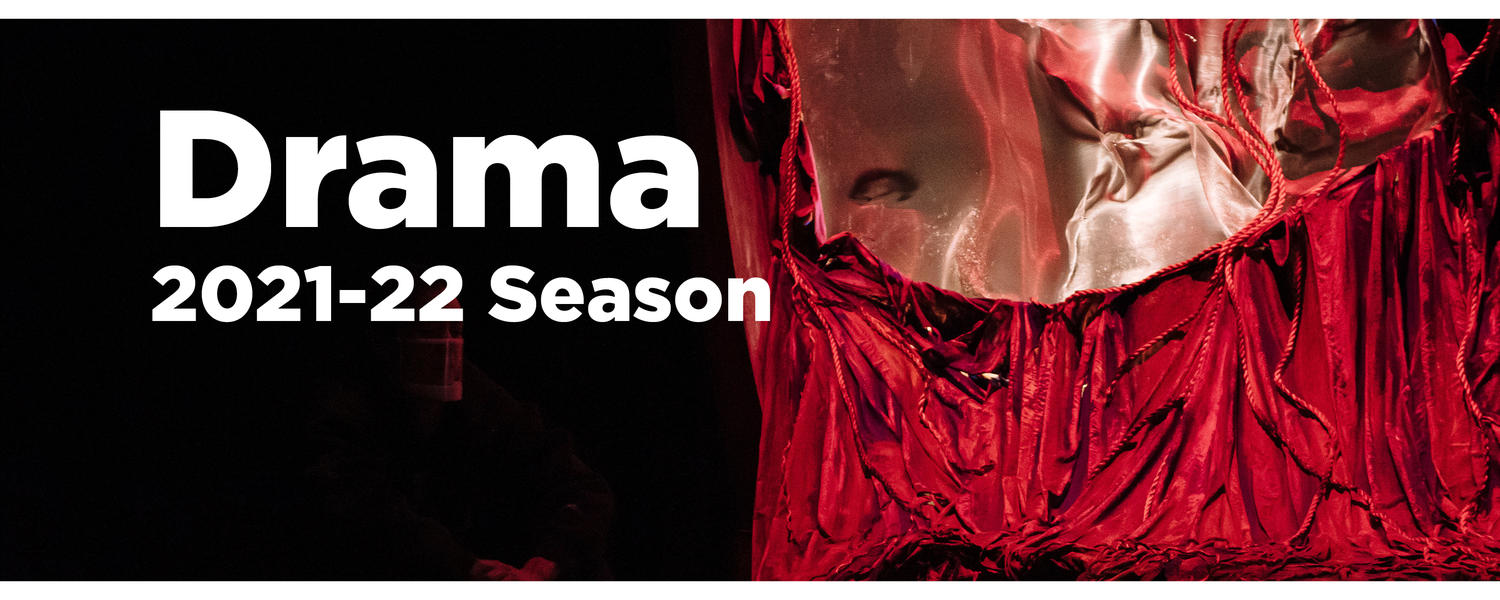 November 26 - December 4, 2021 • Reeve Theatre
By Gao Xingjian, translated by Shiao-Ling Yu
Directed by MFA Candidate Fangzheng (Nick) Wang
In The Bus Stop 车站, a group of citizens wait and wait, longing for the elusive bus to the 'city' to arrive – an idealized place where love, future, family, career all seemingly thrive. The Bus Stop becomes metaphor for our collective longing of the last twenty months. Crossing languages, histories, geography and cultures, this 1980s Chinese play by Nobel prize winner, Gao Xingjian celebrates the shared vulnerability and aspirations in a post-epidemic era. With Mandarin subtitles 中文字幕
诺贝尔文学奖获得者高行健作品,生动诡异的中国版《等待戈多》
In-Person Performances: November 26 - December 4 • $22/$17
Streamed Performance: Saturday, November 27 • $5
February 11-13, 2022 • University Theatre
By Jovanni Sy (freely adapted from William Congreve's The Way of the World)
Directed by MFA Candidate Jovanni Sy
In this free adaptation of William Congreve's celebrated Restoration comedy The Way of the World, the action is set in modern Crazy Rich Asians Singapore. After a global pandemic has kept everyone isolated for nearly two years, Singapore's wealthy elite try to make up for lost time by hatching schemes to bed other people's partners and to swindle one another out of dynastic fortunes. The Tao of the World presents a licentious and libertine world where the lessons of the pandemic may not have been learned.
尽情欢闹尽管粗俗:新世界的王政复辟喜剧
In-Person Performances: February 11-13 • $22/$17
Live Stream: Saturday February 12 • $10 (*Please note that the cut off time to purchase tickets for the live stream is Friday, February 11 at 1 p.m.)
Peter Moller
March 28-29, 2022 • University Theatre
By Meg Braem
Created by Drama Faculty Christine Brubaker & April Viczko in collaboration with Dr. Glenn Dolphin, Geosciences
This end of season performance is an exciting collaboration between UCalgary Drama & Geoscience. It explores the lives of Marie Tharpe (1920-2006/ ocean cartographer), Eunice Foote (1819-1898/ atmospheric warming), Dollie Radler Hall (1897-1995/ discovery of oil using seismic energy), and Florence Bascom (1862-1945/ Geoscience educator) four under-recognized female scientists and their discoveries, and how the role of gender influenced their practice and how history recorded - or forgot them. This event is presented as part of the Alchemy Festival.
In-Person Performances: March 28-29 • $14/$11