Arts Faculty Computer Lab
The Arts Faculty Computer Lab (AFC Lab) provides access to computing resources and a variety of software in support of teaching, learning, research and creative endeavours at the University of Calgary.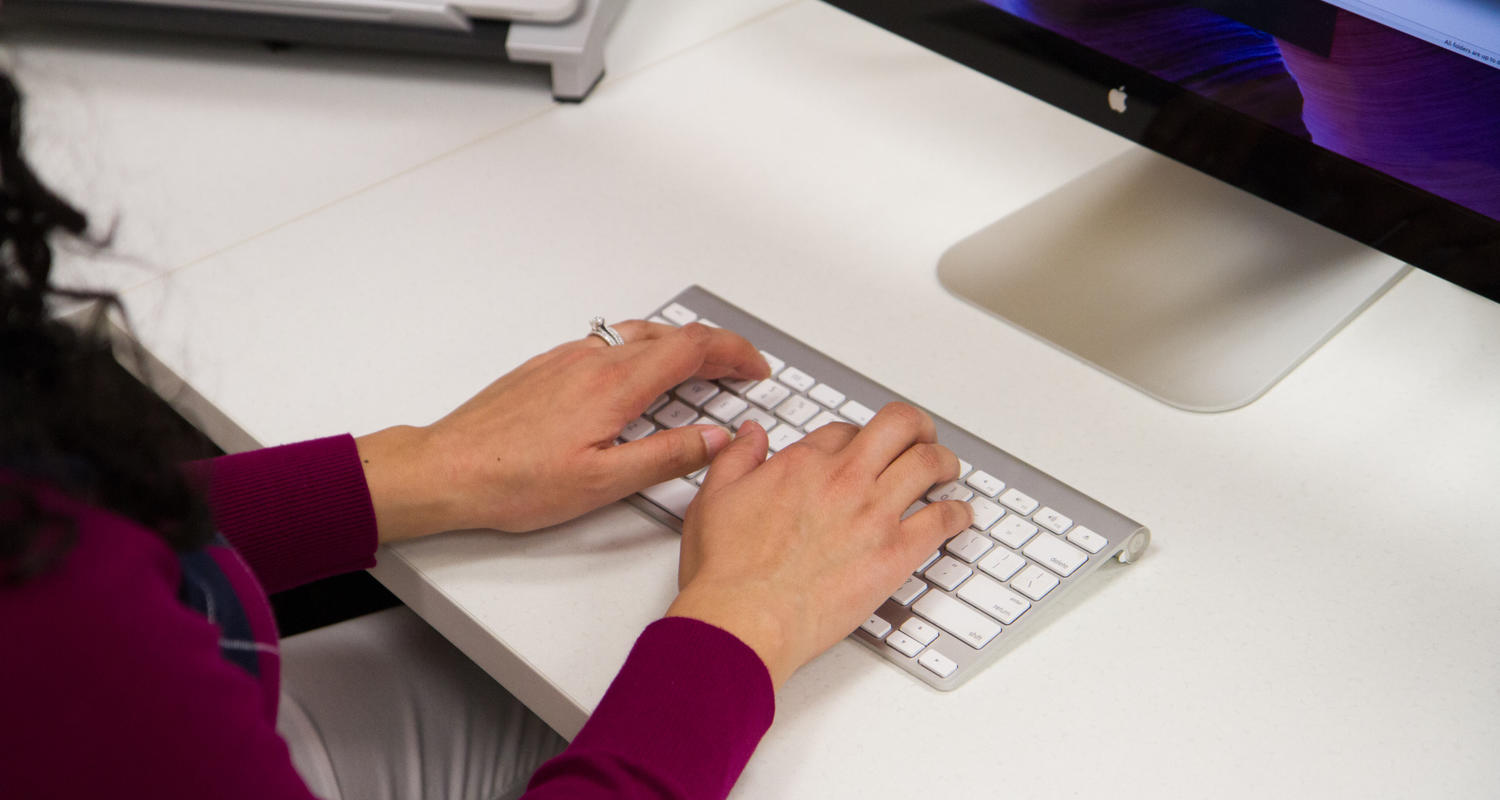 AFC Lab
Our lab is open for use by all University of Calgary students, staff, faculty and alumni with a valid university IT account. The lab operates on behalf of the Faculty of Arts and is located in the basement of the Social Sciences building, rooms 018 and 020.
The lab features 112 PC and  24 Mac computer workstations, running both Windows and Apple operating systems. The lab is also setup with full printing capability in both black and color at sizes up to 11"x17".
Hours
These hours are subject to change without notice. When the lab is closed on weekends, holidays or after hours, access is still available by card or remote access. 
Bookings
The AFC Lab is available for class bookings to all UCalgary academic staff. Faculty of Arts bookings have priority over non-Arts requests. All requests are on a first come/first served basis. If you have any questions on reserving the lab please contact Barb von Wolzogen at 403-220-6104 or by email at afcl@ucalgary.ca.
Schedules
Check the reservations to see if the dates and times you wish to schedule are available.
Capacity
Please note the capacity of each of the sections prior to booking.
Section 1 - 27 PC's Section 2 - 41 PC's Section 3 - 44 PC's Section 4 - 24 Macs
Reservations
To reserve the lab you will need to login using your UCalgary email address and password.
Confirmation
You will receive an automatic email acknowledging the reservation request. The reservation can be edited or deleted prior to approval. Once the reservation has been confirmed, only the reservation's dates can be deleted.
TOEFL

Longman iBT Prep 2.0
Audio-Video

Audacity 2.3.3
VLC Media Player 3.0.11
 

Adobe

Adobe Acrobat 2021 and XD
Adobe Creative Cloud 2021

After Effects 
Bridge 
Dreamweaver 
Illustrator
InDesign
Light Room Classic
Media Encoder
Photoshop
Premiere Pro

Graphics

Paint 3D
Paint.NET
Maxon Cinerma 4D

Internet

FileZilla FTP Client 3.49.1.0
Google Chrome v91.0.4472.124
Internet Explorer v11.0.9
Mozilla Firefox v89.0.1
Microsoft Edge 91.0.864.67
Microsoft Teams 1.3.00.28779
PuTTY 0.74
WinSCP 5.17.7
VMWare Horizon Agent 8.0.0
Zoom 5.4.59931

Math-Stats

IBM SPSS Amos v27.0.0.0
IBM SPSS v27.0.0.0
JASP 0.11.1.0
MATLAB R2019A
Minitab 19.2.00
MPlus v7.4
NVivo 12
Praat 6.0.17
QGIS 3.8.2
R v3.6.2
R v4.0.5
R Studio v1.2.5033
Stata 16

Microsoft Office 365

Microsoft Access 
Microsoft Excel 
Microsoft One Note
Microsoft PowerPoint
Microsoft Publisher
Microsoft Word

Programming

Notepad ++
Python 3.7.1

Tools

7-zip 19.00
Mendeley Desktop 1.19.6
MikTex 2.9.6942
 
Graphics/ Presentation

Panotour Pro 2.5

Math/Statistics

IBM SPSS 25.0.0
R 3.6.1
RStudio 1.2.1335

Internet

Google Chrome 88.0.4324
Mozilla Firefox 88
Zoom 5.5.2

Utilities

VLC 3.0.12

Microsoft Office 2019

Microsoft Excel
Microsoft PowerPoint
Microsoft Project Gallery
Microsoft Word
The prices for printing letter (8.5x11), legal (8.5x14) or tabloid (11x17) in the Arts Faculty Computer Lab are as follows:
Black and white
Single sided — $0.08 per page
Double sided – $0.16 per page
Colour
Single sided — $0.20 per page
Double sided – $0.40 per page
Prices effective Sept. 6, 2016. Payment can be made using UniCard.
Looking to communicate with remote researchers and students at a level that is significantly more sophisticated than traditional teleconferencing? Visit the Internet Research Studio