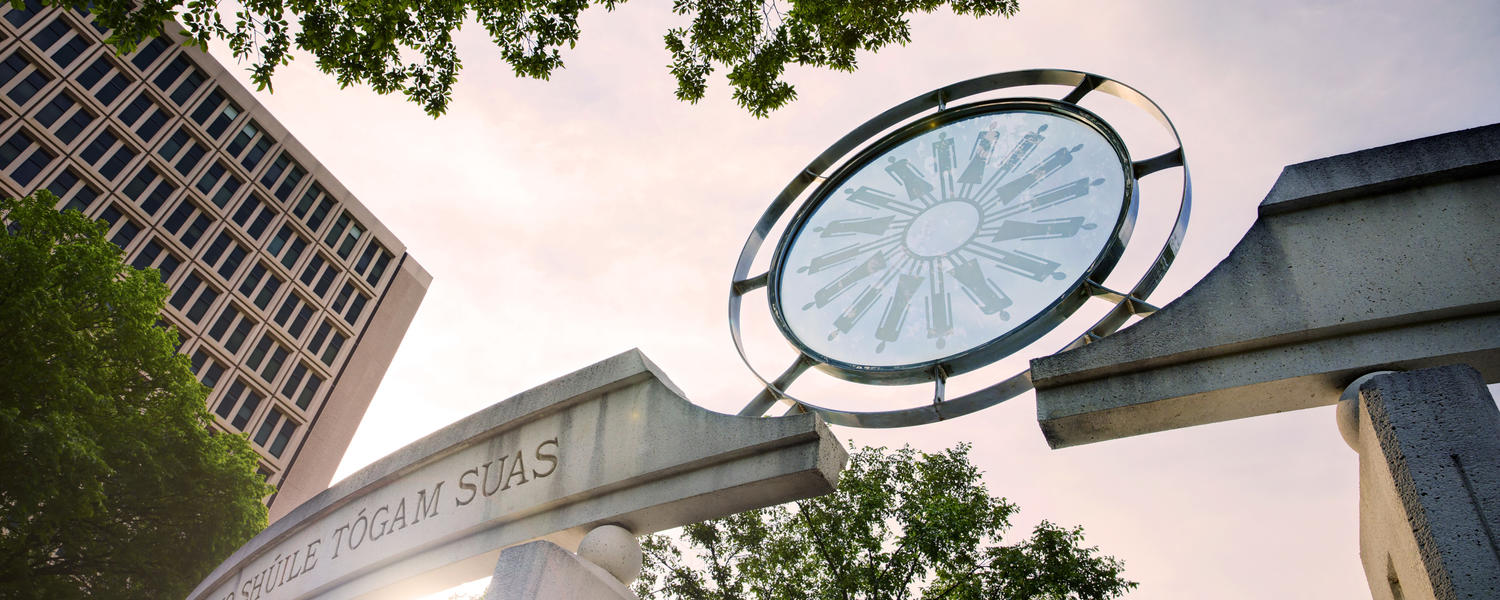 Faculty of Arts Dean's Office and Business Units
The Faculty of Arts is the largest and most diverse faculty at the University of Calgary.
With more than 7,100 undergraduate students, more than 725 graduate students and 40 programs, we are a vibrant research generator.
Active thinkers and researchers, we share our knowledge to help shape the best aspects of Alberta, Canada and the world.
Our students and scholars receive an enriching and global learning experience. They become well prepared to tackle future challenges.
Join us in creating and sharing vital knowledge.
Cathy Billington
Director of Development
Faculty of Arts
403.220.8291
catherine.billington@ucalgary.ca
Vacant
Associate Director of Development
Rebiah Syed
Advisor, Development and Alumni Engagement
403.220.7453
rrsyed@ucalgary.ca
Shannon Katusa
Development Coordinator
403.220.3362
slkatusa@ucalgary.ca
Reach out to the HR Services team supporting Arts for any HR-related employee matters for all staff groups (academic / MaPS / AUPE / PostDocs, etc.).
For day-to-day support, please contact: UService hr@ucalgary.ca or 403.210.9300  
For complex HR matters, please contact your HR Partner.
Gabe Dugan
HR Partner
403.220.6758
gabriel.dugan@ucalgary.ca 
Catherine Lucas
HR Advisor (Academic)
403.210.6118
cjezanne@ucalgary.ca
Aimie Saito
HR Advisor
403.220.6228
asaito@ucalgary.ca
Finance partners act as key strategic advisors to the senior leadership team (VP/deans/AVP) and other university leaders in faculties and business units. They provide financial information, tools, analysis and insight which allow senior leadership to make more informed, strategic decisions.
Finance partners communicate the performance of the faculty or unit's financial operations, identify potential concerns or opportunities and provide key information and concepts to facilitate discussion and decision making. Problem solving is one of their main contributions as strategic advisors.
The Finance Partner leads the Faculty's budgeting and forecasting processes. The Finance Services Analyst works with the Finance Partner to support the faculty.
Need help with student account payments?
Contact student.receivables@ucalgary.ca.
Johanna Smolders
Finance Partner
johanna.smolders@ucalgary.ca
Tracey Sun
Finance Analyst
trsun@ucalgary.ca