Get help from the Arts Students' Centre (ASC)
Ask us about degree programs, graduation and more.

Office information:
Office location: Social Sciences 102
618 Campus Place NW
Phone number: 403.220.3580
ascarts@ucalgary.ca
 
Interested in grad studies? Talk to a graduate program advisor
***In order to comply with University of Calgary policy, all correspondence must be sent via your ucalgary.ca account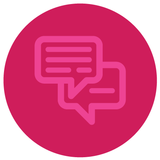 Program advising
Please note: from August 29th – September 16th we will be offering ONLY drop-in phone advising. We will not have booked appointments or in-person drop-ins in order to serve as many students as possible.
Between May 30th – August 26th we will be offering the following program advising options.
BOOKED APPOINTMENTS: 
Virtual: 9am to 12pm: Monday, Tuesday, Wednesday and Friday
In-Person: 9am to 12pm: Monday, Tuesday, Wednesday
Book an appointment with an advisor through Elevate.
DROP-IN ADVISING:
Phone Advising - 403-220-3580: 1pm to 4pm: Monday to Friday 
In-Person: 1pm to 4 pm: Monday, Tuesday, Wednesday
Email Advising Questions:
Please note that we are closed Thursday mornings.
General advising
For general questions, you have the option of emailing ascarts@ucalgary.ca or dropping into our virtual front desk.
Virtual Front Desk Hours:
9am to 12pm and 1pm to 4pm: Monday, Tuesday, Wednesday and Friday
1pm to 4pm: Thursday
An ASC staff member will be available to answer your question via the chat function or by video.