Welcome to the Arts and Science Honours Academy
Do you have high academic standing? A record of leadership or involvement in your school or community? This unique experience might be for you!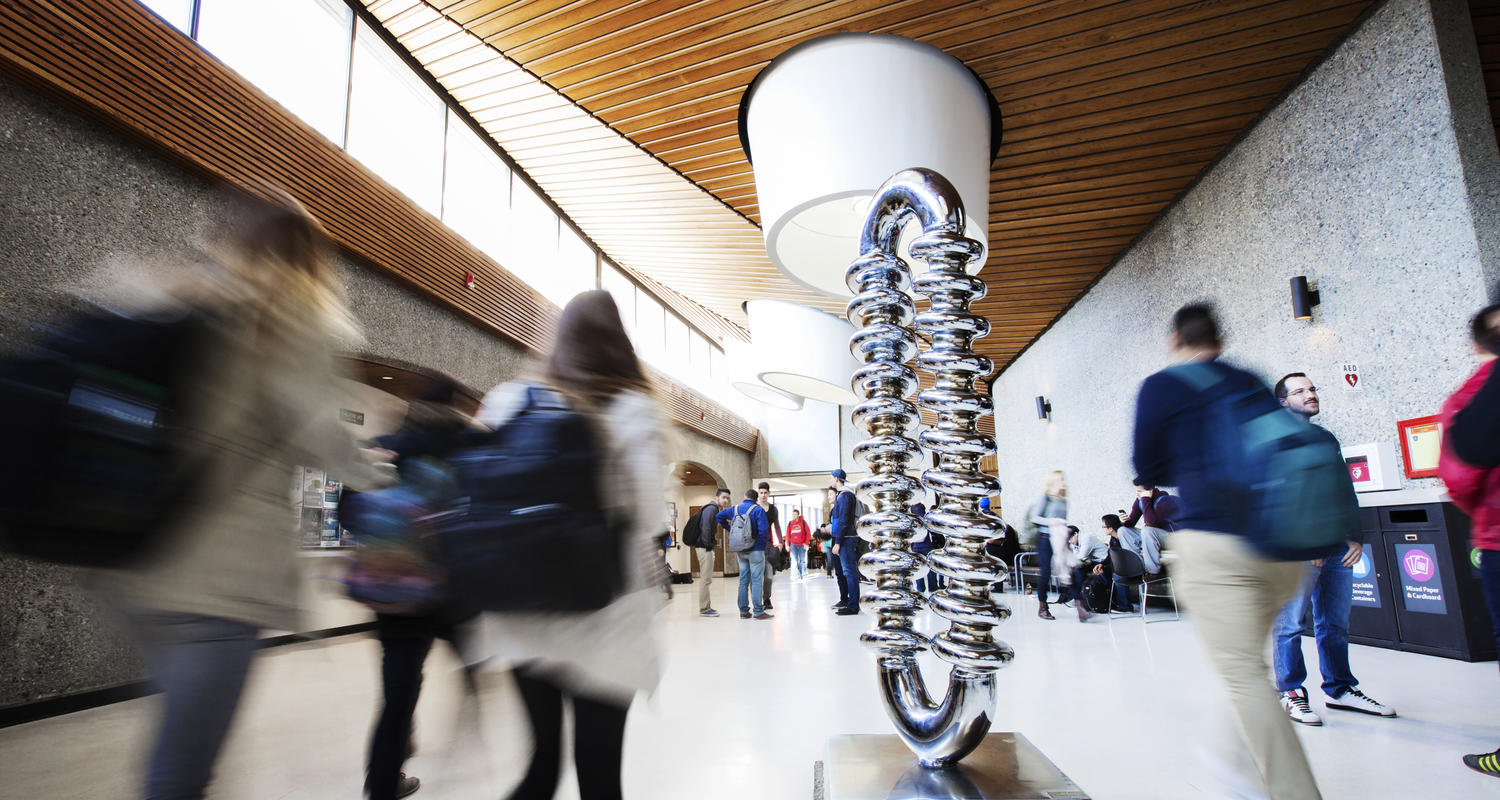 Why choose ASHA?
ASHA offers students a small cohort experience (25-30 students) and exclusive access to four interdisciplinary courses taught by leading experts in their fields. Driven by curiosity, ASHA students achieve academic excellence while engaging in a meaningful off-campus experiential learning activity. A supportive learning environment is fostered by strong peer mentoring from senior ASHA students and substantial dedicated time with professors.
Year One
Complete ASHA 222 "Ways of Making and Knowing" (a full year course).
Begin to think about what kind of Off-Campus Experiential Learning Activity to pursue. 
Check whether the activity requires any certifications or previous experience.  
Check the requirements of your degree Honours program and work with an advisor in your faculty to map out your degree program.
Year Two
Complete ASHA 322 "Questions for Our Time" (Fall Term) and ASHA 422 "The Nature of Research" (Winter Term).
Identify an appropriate Off-Campus Experiential Learning Activity and prepare a proposal for approval by the ASHA Program Coordinator (due in December).
When proposal is approved, make any necessary arrangements for your Experiential Learning Activity.
Apply to ASHA and other university sources for travel funding if appropriate. 
Apply to degree Honours program this year or in third year as appropriate.
Year Three
No courses are required this year.
Complete your Off-Campus Experiential Learning Activity.
Complete the Online Reflection Module for your Experiential Learning Activity.
Apply for Honours if not done already. 
Year Four
Complete ASHA 503 "Capstone" (Winter Term).
Complete Honours Project or Independent Research Project (if your Degree Program doesn't have an Honours Option).
ASHA gave me skills and perspectives like no other program could.
ASHA has given me the unique opportunity for in-depth explorations of subjects outside of my major with the support of enthusiastic and dedicated professors. The interdisciplinary nature of ASHA has allowed me to expand my skillset and perspectives in a way that I would not have been able to achieve with any other experience.
- Jade Fischer, Current ASHA Student
How to apply
Submit your application to the University of Calgary before you apply for the Arts and Science Honours Academy. Further details can be found below.
Please note: If accepted, you'll need to register in ASHA 222A in Fall and ASHA 222B in Winter of your first year.
Application form
Submit an online application form.
Please note that we will NOT require a letter of reference.
Co-curricular or Extracurricular activities
In a 400-500-word essay-style response, discuss your most meaningful co-curricular or extra-curricular experience. This could be an employment or volunteer experience, or an activity pursued during high school. Please note that this response should not be used to show how many activities you've participated in, but, rather, to reflect on the meaningfulness of ONE of these activities.
 
Submit your essay with your application form.
Submit a 400-500-word essay
Using ONE of the two images provided in the application as a prompt, write a 400-500-word essay-style response in which you consider what themes or issues the image evokes, and what is interesting about the image. We are interested in your own original reading of the image. Consultation of external sources is not required or encouraged.
Submit your essay with your application form.
Special Facts Related to Diversity, Equity and Lived Experience (Optional)
The Arts and Science Honours Academy recognizes that a diverse study body enriches the learning experiences of the entire campus and greater community. We are committed to removing barriers that have been historically encountered by some people in our society. We strive to recruit students who will further enhance the diversity of ASHA and will support their academic success while in the program. You may choose to share relevant information with the Admissions Committee related to diversity, equity and lived experience to help give context and perspective to your application (maximum 500 words; no minimum).
I gained a greater sense of community and perspective on a variety of topics.
The collaborative nature of the ASHA program has made it an integral part of my university experience. I've had the opportunity to learn from incredible instructors with diverse backgrounds, as well as from a group of committed and exceptional peers. This program broadened my perspectives in numerous areas and fosters a sense of community allowing for the sharing of ideas and the forming of lasting friendships.
- Helena Rickards, Current ASHA Student
ASHA 222 - Ways of Making and Knowing

FAQ
Everything you need to know about the ASHA program