Be a mentor or get involved
Faculty of Arts and University of Calgary offer unparalleled student success and a rich campus experience. Explore all the ways to make the most of your time here.
Peer mentorship program
Are you a senior undergraduate student who wants to teach courses? Apply to become a peer mentor in CMCL 507. This academic for-credit class offers you the opportunity to learn more about learning. You'll get the chance to be a mentor in an undergraduate class you've already completed.
You'll offer guidance and support to fellow students who are taking courses you've already taken. You'll get to connect and learn in an innovative environment and work closely with an instructor you admire and respect.
Make the most of your education
Get help from the Arts Students' Centre (ASC)
Ask us about degree programs, graduation and more.

Office information:
Office location: Social Sciences 102
618 Campus Place NW
Phone number: 403.220.3580
ascarts@ucalgary.ca
 
Interested in grad studies? Talk to a graduate program officer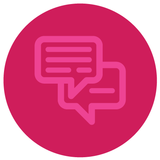 Program advising
Appointments will be done
through ZOOM.
Monday, Tuesday and Wednesday
By appointment only
9 a.m. – 12 p.m.   |   1 – 4 p.m.
Thursday
By appointment only
1 p.m. – 4 p.m.
Friday
Drop-in open
9 a.m. – 12 p.m.  |  1 – 4 p.m.
Email advising questions:
artsads@ucalgary.ca

Book an appointment with an advisor
Book online » Appointments will be done
through ZOOM.
General advising
IN PERSON APPOINTMENTS
CURRENTLY SUSPENDED
Email general questions to:
ascarts@ucalgary.ca
For general questions, drop in to our office during our regular working hours:
Monday, Tuesday, Wednesday, Friday
8:30 a.m. – 12 p.m.  |  1 – 4:30 p.m.
Thursday
10:30 a.m. – 12 p.m.  |  1 – 4:30 p.m.