University Theatre (230 University Court NW, Calgary)
Tickets: $14 (adults) /$11 (students/seniors)
Friday, April 8 - 7:30 p.m.
Saturday, April 9 - 7:30 p.m.
Are you a UCalgary student, employee, or alumni? Find out how you can get a special discount through Claim Your Seat program.
A Note from the Artistic Director
Welcome to Dance @ Night!  After 2 years' work in the absence of a live audience, your presence with us for this performance is deeply meaningful.  Dance @ Night is the capstone experience of the senior BFA Dance students' program; the final choreographic and performance presentation of their tenure at the University. 
This is the 25th Anniversary of the creation of the degree program in Dance. A special year in many ways; full of excitement with the return of in-person activity, and also challenges as we navigate the return to a new normal.  These emerging artists have persevered in their artistic development through significant obstacles and restrictions over these past 2 years, and I am inspired and impressed by their integrity, determination, and commitment to the artistic process.  You might notice that in each of the works, however different, physical touch and human contact play a central and satisfying role.  In the closing work of the evening, we have the privilege to present multidisciplinary artist Jessica McMann's work, The Becoming, performed by the BFA Dance graduates of 2022. 
We are delighted to have you join us tonight.  I hope you enjoy the evening!
Melissa Monteros
Artistic Director, Dance @ Night
Lighting Design for this evening's works: Steve Isom
Choreographer:
Cabri Dawn Boechler, created in collaboration with the performers
Performers:
Brooklyn Allen,  Jolie Che, Mackenzie Cook, Maddy Graham, Allysan Lui
Music:
Listen (Instrumental) – Alan Watts & Boreta,  Breathe – Holly Herndon, Terminal – Holly Herndon
Note:
How does immediate nearness, either in place, blood or alliance affect relationship and the body?
     Closeness
     Presence
     Proximal
All impacting one's connection with another.
--------
Special thanks to Marie France Forcier for her insightful contributions, Melissa Monteros for facilitating the creative process, and my family for their endless support. To my collaborators, thank you for your constant commitment to my process and for bringing yourselves fully into this work.
Choreographer:
Kadin Aumentado
Performers:
Olivia Bourque,  Abbygail Chan, Leah Cole,  Emily Ireland
Music: 
FX kill switch single record Sound Effect – All Sounds,  ? – dodie , Clue Collecting – Shinichi Osawa, Dino – Shinichi Osawa,  Obscure – Shinichi Osawa, Papa & Cat – Shinichi Osawa
Note:
Allow yourself to be noticed…or not.
--------
Thank you to the dancers for working through this process with dedication and kind hearts. I would also like to thank my peers for their support all these years, and Melissa Monteros for guiding us throughout this artistic endeavour.
Choreographer:
Emily Ireland
Dancers:
Kadin Aumentado, Kayla Tiller, Dorothée Togyesi, Jenna Wadden, Lavender Wong
Music:
"Ice Sculptures" - composer Elizabeth Knudson, "Salah Time" - composed & performed by Terence Blanchard, performers: Erin James, violin; Alexandra Sia, violoncello; Bernie Yeh, marimba, "747" - composed & performed by Ludwig göransson
Note:
Freeze. Flight. Fight.
--------
I want to thank the dancers for their dedication and hard work, as well as my peers and Professor Melissa Monteros for guiding and supporting me in this choreographic process.
Choreographer:
Maddy Faunt
Dancers:
Cindy Ansah, Leah Cole, Halle Foster, Sarah Vander Ploeg, Claire Winther
Music:
"Shower and Singing Audio" by Maddy Faunt, "Too Hip To Retire" by Tim Simonec,  "Je Savais Pas" by Justin Hurwitz,  "Bubba Dub Bossa" by Robby Poitevin,  "Parisian Thoroughfare" by Clifford Brown, Max Roach Quintet, "Born 2 Live (Instrumental)" by O.C. "What Is a Typical Day for You" by Juan Gomez
Notes:
De chaque jour qui se fait... revient tous les jours? Of each day which is done... comes back every day?
--------
A special thanks to the dancers for their willingness to conduct personal research for this process. Their curiosity and dedication to this topic have been nothing short of inspiring. I would also like to extend thanks to my classmates and Melissa Monteros for their support and guidance through this process.
Choreographer:
Sarah Vander Ploeg
Dancers: 
Mackenzie Cook, Abby Dunn, Maddy Faunt, Rebeka Krest, Lauren Falk
Sound and Music:
Heavy Breathing Woman Sound Effect, Versace Fall-Winter 2022 Women's Fashion Show, Seduction by Henry Mancini
Notes:
Can fashion speak to us all?
--------
Special thanks to the dancers for going outside their comfort zone and letting me create such beautiful movement with them.  As well, thank you to the other choreographers and Melissa for joining and being a part of this journey of creating my final university piece.  Much love and respect to you all!
Choreographer:
Brooklyn Allen, created in collaboration with the performers
Dancers: 
Cabri Boechler,  Courtney Boechler,  Nadia Marchan,  Lan Tran
Music:
"Prelude" Hildur Guðnadóttir, Jóhann Jóhannsson, Lichens, Yair elazar Glotman "Overcast" Hildur Guðnadóttir "Epilogue" Hildur Guðnadóttir, Jóhann Jóhannsson, Lichens, Yair elazar Glotman "A Deal With Chaos" Hildur Guðnadótti
Note: 
In loving memory of Walker Daniel Field. Forever 8. Thank you for being my reason to dance as I try to navigate life without you. I love you one hundred fifty ten.
Special Thanks:
No words can express how grateful I am for the dancers. Their hard work and dedication brought my vision to life, and I am so proud of each of them. Another huge thank you to my classmates and Melissa Monteros for their valuable feedback.
Choreographer: 
Jessica McMann, Wild Mint Arts
Dancers:
Brooklyn Allen, Kadin Aumentado, Cabri Boechler, Madalyn Faunt, Emily Ireland,  Sarah Vander Ploeg
Music:
Nakshatra, Ruby Singh,  Rattle cues – Jessica McMann
Note:
The Becoming asks the audience to join on an inward journey through time and space and into a space of becoming. Grounded in Indigenous ways of relating, the dancers move deliberately and gently through a journey of transformation.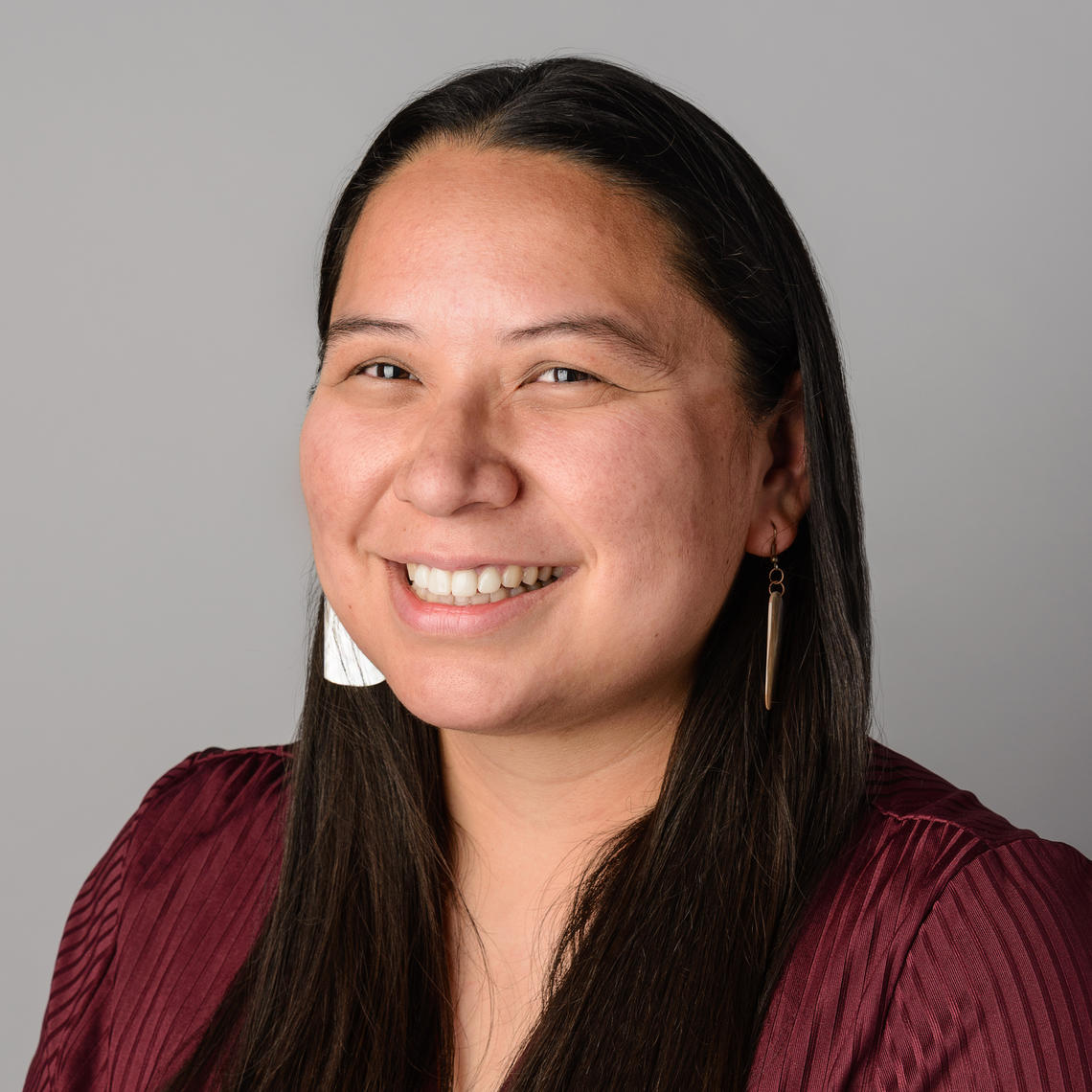 Jessica McMann (Guest Artist) is an Alberta -based Cree (Cowessess, SK), multi-disciplinary artist. She interweaves land, Indigenous identity, history, and language throughout her dance and music creation/performance practice. A classically trained flutist, she holds a Bachelor of Music degree from the University of Calgary and an MFA in Contemporary Arts from Simon Fraser University. Her musical, composition, and soundscape work focuses on land-based creation and ideas of connection, disconnection, and home. More can be found at jessicamcmann.com or wildmintarts.com.
Born in Victoria and raised in Calgary, Cabri Boechler (she/her) is an enthusiastic performer, choreographer and dance educator who is passionate about sharing her love of dance with others. She is near the conclusion of her studies at the University of Calgary in Dance, receiving a Bachelor of Fine Arts focused on performance and choreography. Her rich experience at the University has included learning from talented artists and mentors such as Marie France Forcier, Melanie Kloetzel, Christianne Ullmark, Wojciech Mochniej, Melissa Monteros and many more. Moving beyond the University of Calgary Dance Program, Cabri aspires to continue performing and growing as an artist while also exploring her passion through teaching. She is very grateful and excited to present, | p r o x i m i t y | as her final Dance@Night composition!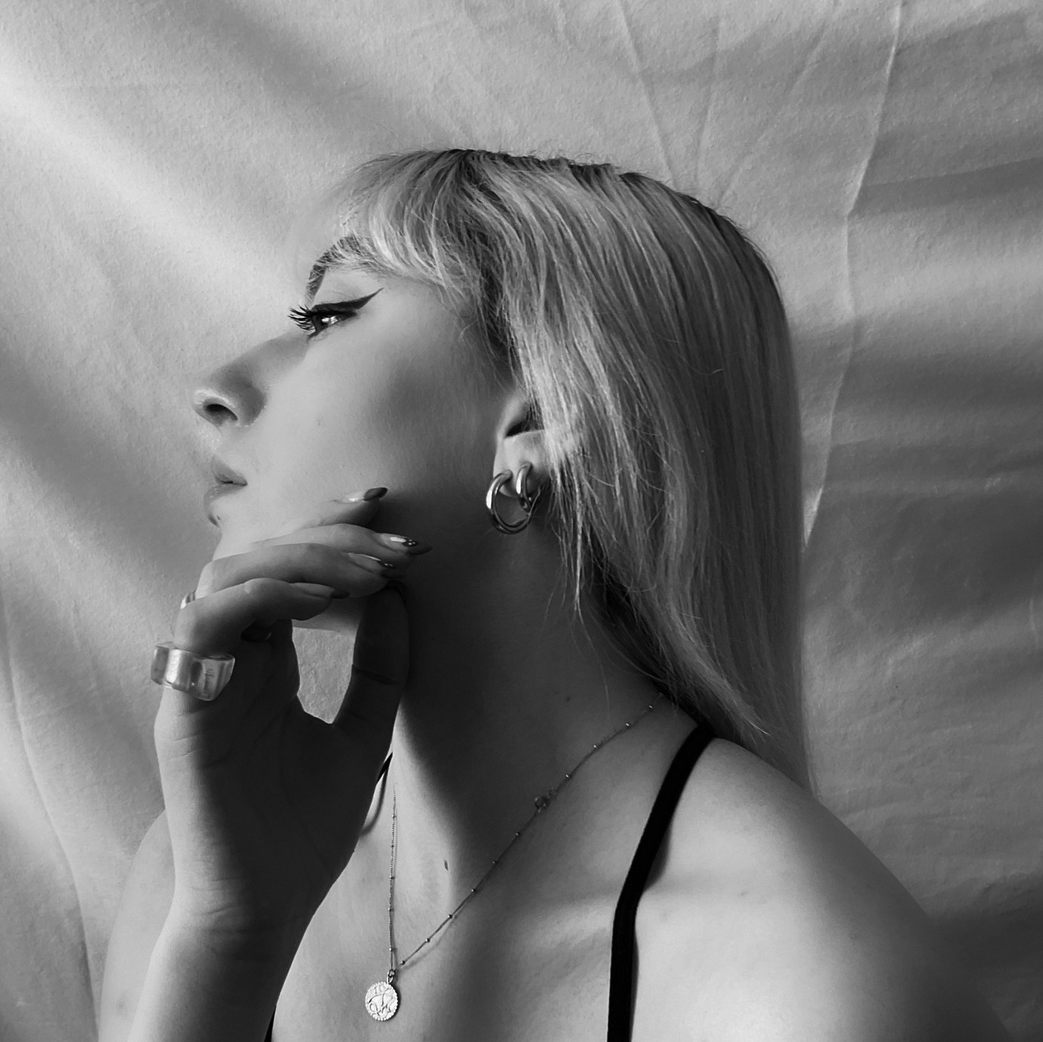 Sarah Vander Ploeg was born and raised in Calgary, Alberta and is a dance artist, performer, choreographer, and visual artist. She has been training in dance since the early age of 6 and is now completing a BFA in dance at The University of Calgary. Throughout the years, she has grown her love for dancing and creating. This burning passion has opened new opportunities for Sarah. These opportunities include work as an independent artist, commissioning artist and being able to collaborate and create with fellow artists. She has had the unique opportunity to perform with the Moscow Ballet. Other performance opportunities through her undergraduate degree include Mainstage 2019 with Melissa Monteros and 2022 with Christianne Ullkmark, Dance@Night and Dance@Noon. Sarah continues her artistic work with a fiery passion for dancing, performing, and creating, as she is emerging into the artist you see today.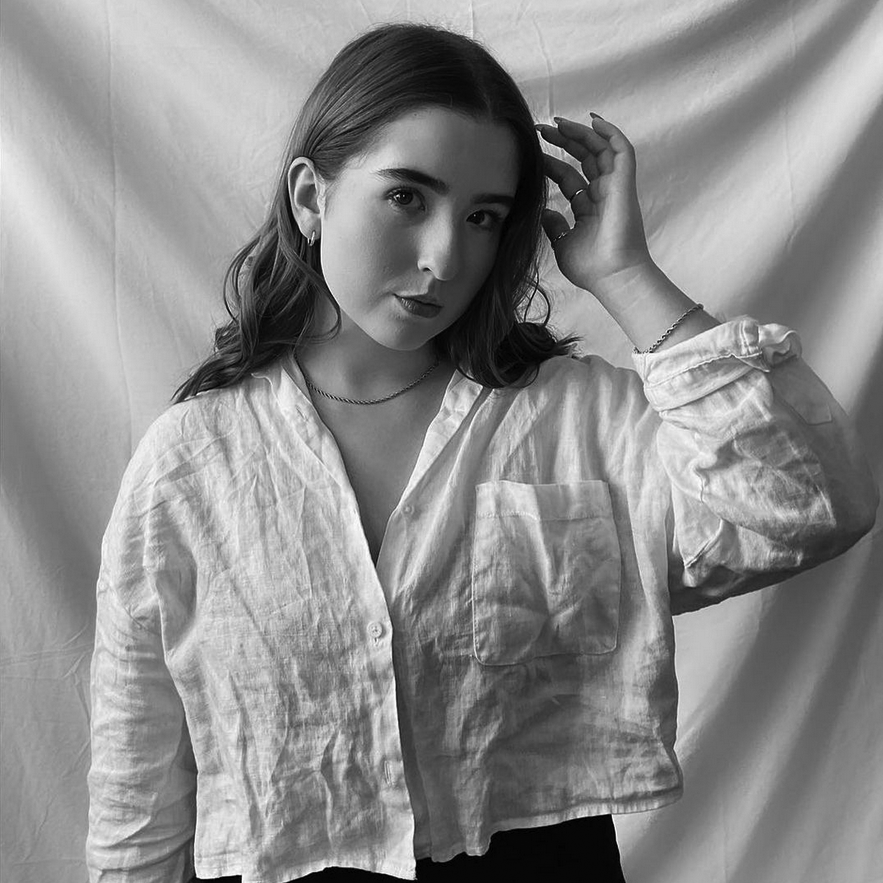 Maddy Faunt is an aspiring Calgary-based dance artist, dance anthropologist, performer, choreographer, and dance filmmaker. She is currently a fourth-year student at the University of Calgary, pursuing both a BFA in Dance and a BA in Social and Cultural Anthropology. Her performance experiences are numerous, including performing in Dance at Night, choreographed by Michaella Haynes, Dance at Noon, choreographed by Emily Losier, Mainstage 2020, choreographed by Marie France Forcier, Mainstage 2022, choreographed by Michèle Moss and in the interdisciplinary production, "The Fairy Queen", choreographed by Melanie Kloetzel. Maddy is dedicated to exploring her never-ending passion for society and culture in dance and is hoping to pursue her master's in dance anthropology in the coming years.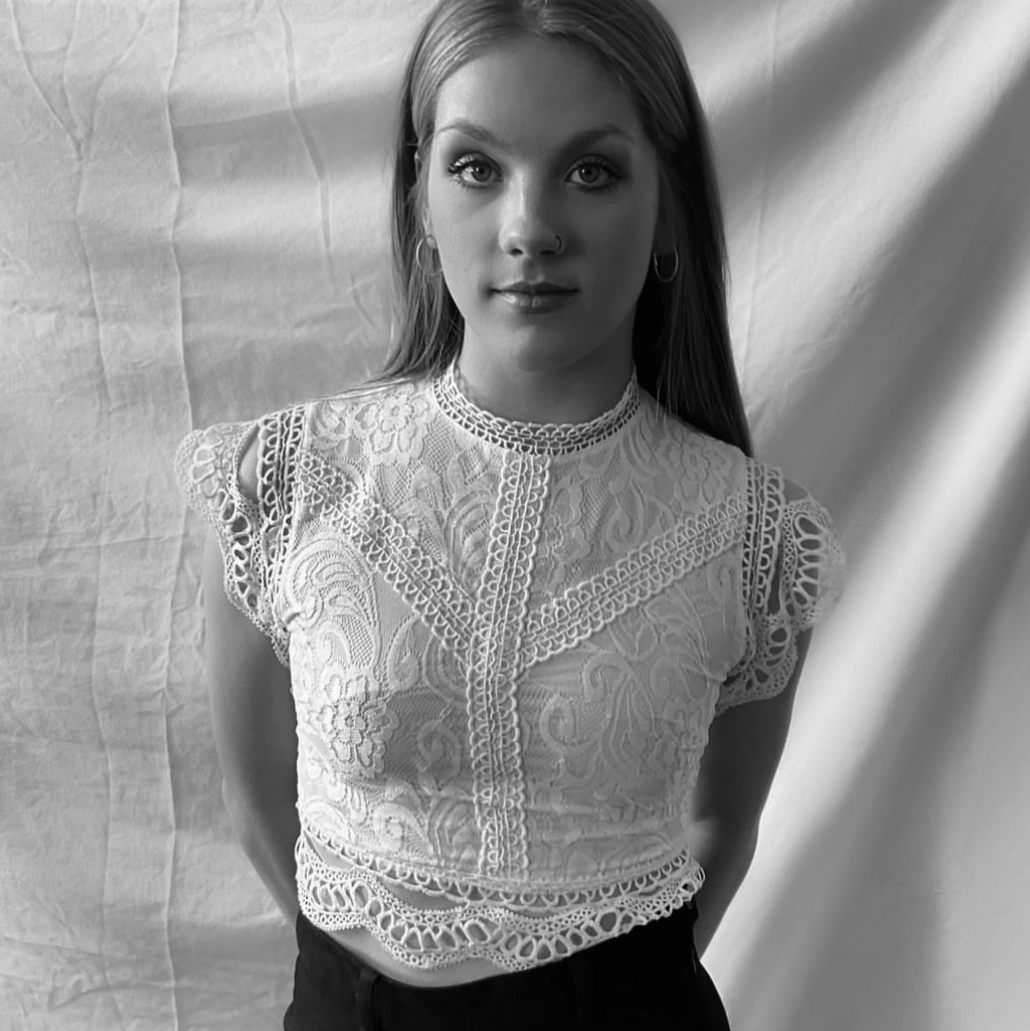 Born and raised in small town Nova Scotia, Brooklyn Allen's passion for dance and extensive training has taken her across the globe to compete and learn. Her training began at Dance ConXion where she danced and choreographed in a range of styles of dance. In 2016 she received a scholarship and attended the Barcelona Dance Tour, where she fell in love with the culture and dancing that largely inspires her today. After her high school graduation, Allen embarked on the BFA dance program at Ryerson University in 2017, transferred to the University of Calgary in 2019, and will graduate from this program in June. Allen continues to seek performance opportunities as well as expanding her choreography experiences.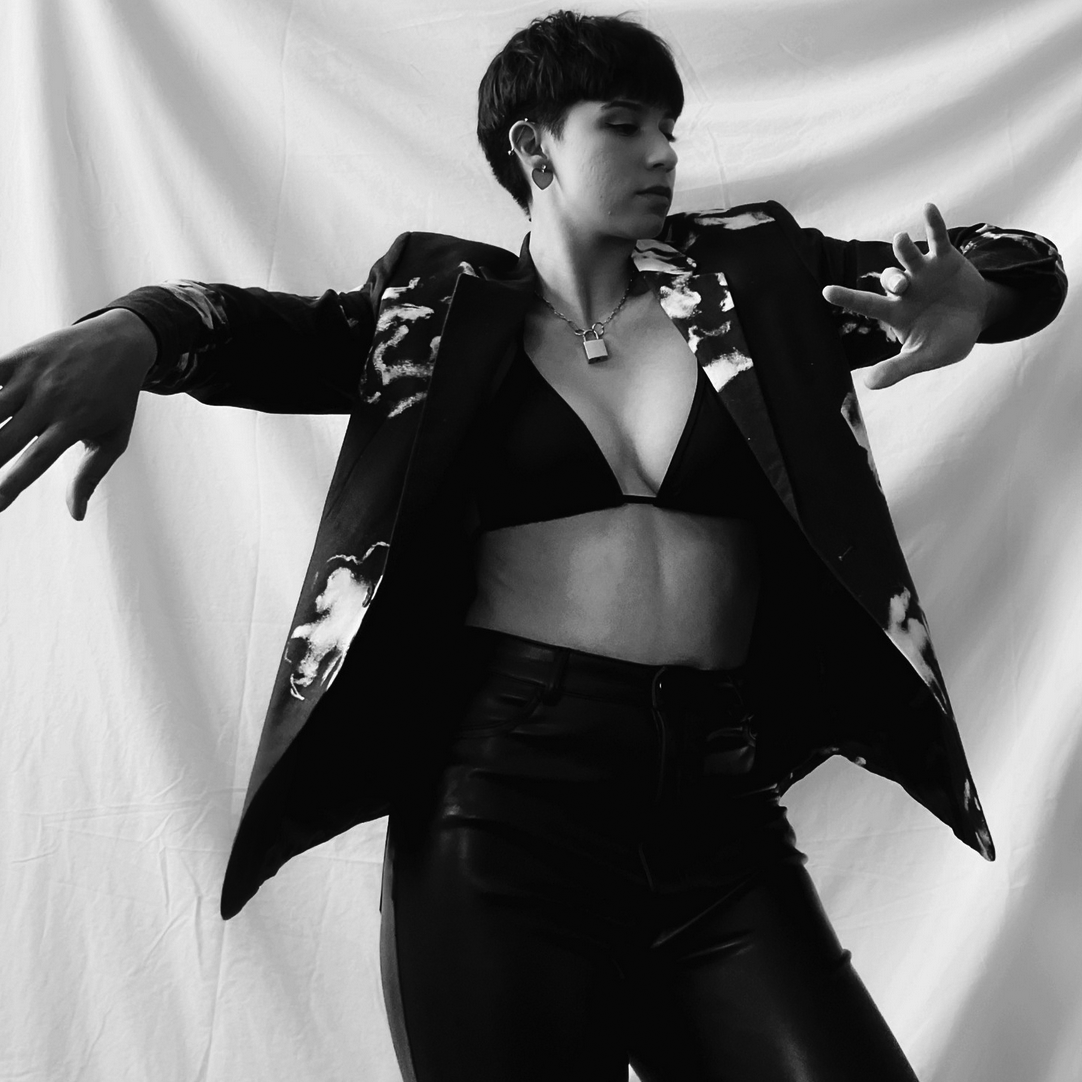 Kadin Aumentado is a dancer raised in Calgary whose training is culminating this final year at the University of Calgary with a Bachelor of Fine Arts in Dance. The foundations of her training started when she was young, exploring and gaining knowledge in multiple dance genres including ballet, jazz, hip hop, and contemporary. Through the university's program, she has performed in works such as Mainstage Dance, The Fairy Queen, and choreographed for Dance@Noon. Continuing forward, she hopes to keep performing and honing her personal dance style while pursuing a career in recreational therapy for seniors.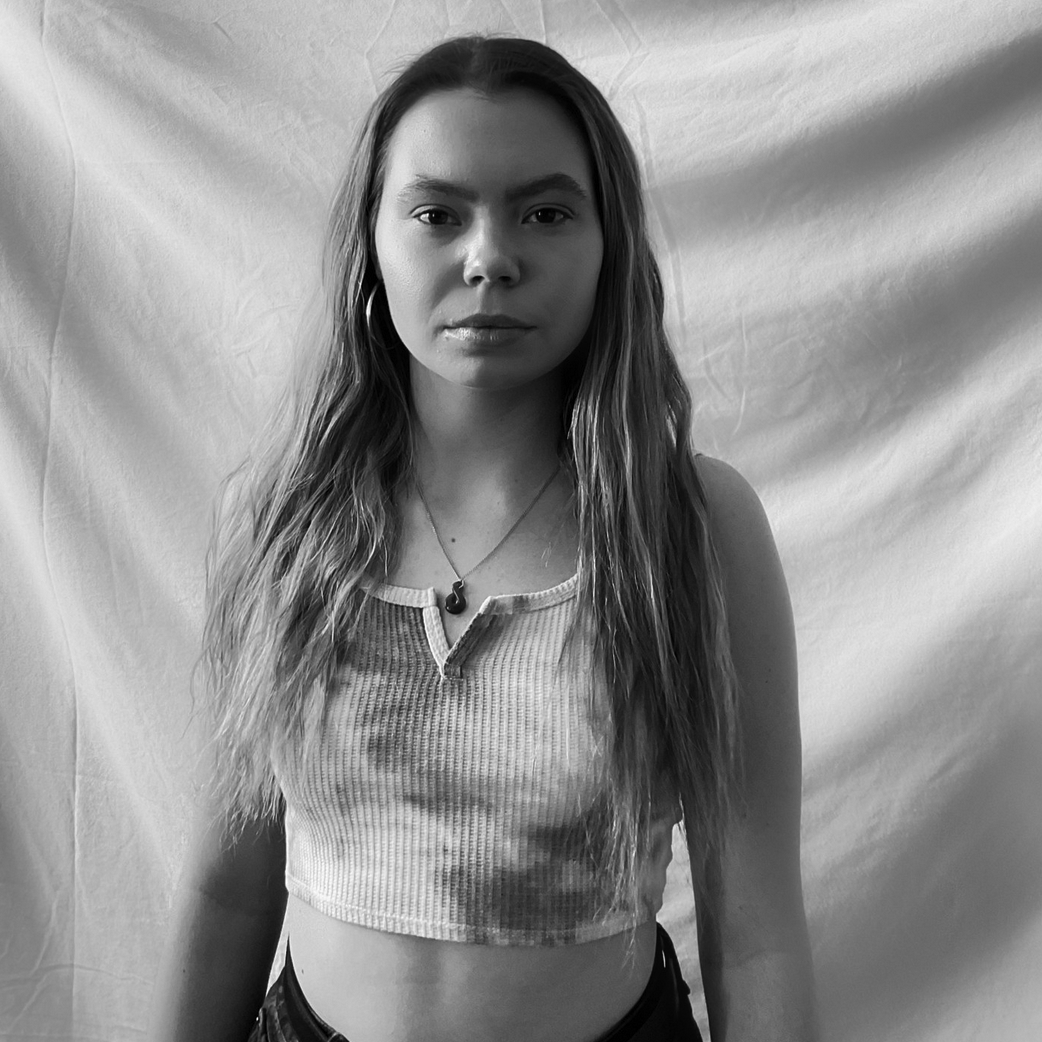 Born and raised in Peace River, Alberta, Emily Ireland (she/her) has trained in various styles that include Ballet, Jazz, Tap, Contemporary, Afro Cuban, and Modern. She moved to Vancouver Island to train at Triple Heat Dance in grade twelve. Emily is completing her final year of the Bachelor of Fine Arts in Dance, as well as studying with Decidedly Jazz Danceworks in their professional training program. During her time in Calgary, she has performed in Dance Montage, Dance@Noon, Dance@Night, Mainstage and Lot C. She is part of a nonprofit dance company, Encorps Dance Collective. Emily is excited to start her journey as an emerging artist in the Calgary community where she is invested in performance, choreography and teaching.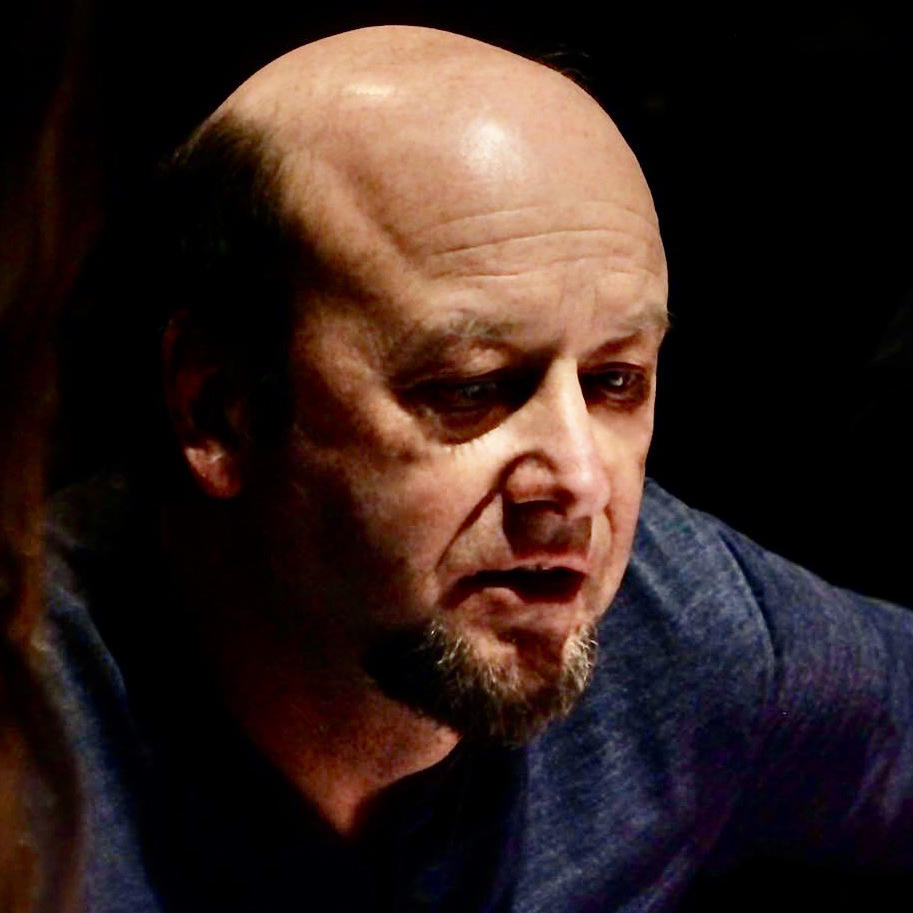 Steve Isom - Lighting Designer 
Mr. Isom is a Calgary-based Lighting Designer for dance, theatre and opera. He studied Design and Theatre Production at St. Lawrence College in Kingston Ont. His designs have been seen in most cities throughout Canada, parts of the United States, and in Europe. Steve has designed for a number of Calgary dance and theatre companies over past few decades, most consistently for W&M Physical Theatre (based in Calgary) and for DSW's Dance Action Lab at the DJD Dance Centre. His work includes designs for W&M Physical Theatre, M-Body, La Caravan Dance Theatre, Calgary and Edmonton Opera, Alberta Ballet, Jeunesse Classique Ballet, Theatre Calgary, ATP, Citadel Theatre, Theatre Junction and inTranz Dance. Jean Rosenthal, Bill Williams and Josef Svoboda have largely influenced Steve's design aesthetic. From 1993-2019 Steve worked as head of Stage Lighting for Theatre Services at the University of Calgary, where he continues to design for the Division of Dance. 
School of Creative and Performing Arts
DIRECTOR Bruce Barton
ASSOCIATE DIRECTOR Joelle Welling
DANCE DIVISION LEAD Marie France Forcier
DRAMA DIVISION LEAD Christine Brubaker
MUSIC DIVISION LEAD Rod Squance
PRODUCTION MANAGER Andrew North
PERFORMANCE AND ARTIST COORDINATOR Kathy Race
COMMUNICATIONS AND MARKETING ADVISOR Satoko (Tokie) Brideaux
DEPARTMENT OPERATIONS MANAGER Mary Lou Mendyk
ACADEMIC PROGRAM SPECIALIST Constantina Caldis Roberts
ACADEMIC PROGRAM SPECIALIST Rosabel Choi
ADMINISTRATIVE ASSISTANT Elizabeth Violo
University Theatre Services
VENUE & CLIENT RELATIONS MANAGER David Fraser
VENUE BUSINESS ADMINISTRATOR Abir Bachir
FRONT OF HOUSE MANAGER Lizzy Evashkevich
BOOKING ADMINISTRATOR Catherine Rouleau
LIGHTING TECHNICIAN Jason Schwarz
SOUND TECHNICIAN Patrick Marchand
STAGE TECHNICIAN David Johnson
Celebrating 25 years of undergraduate dance education at UCalgary
2021-2022 marks the 25th anniversary of undergraduate degrees being awarded in Dance at the University of Calgary. While dancing in studio and on stage has been part of the University's culture since the 1960's with events such as Dance Montage, it took a fearless and dedicated group of artists and academics to imagine, organize and deliver a Liberal Arts degree in Dance.
 
Since 1996, Dance has proudly formed over 250 graduates, who have had successes in careers ranging from professional dance to arts management, from law to physiotherapy, from education to arts advocacy, to name only a few.
Dance in 2022 at the School of Creative and performing Arts hosts interdisciplinary research in areas such as trauma studies, sports science, environmental design and pedagogy, among others.
In 2022, we offer four undergraduate streams: Bachelor of Fine Arts in Dance, Bachelor of Arts in Dance, combined Bachelor of Arts in Dance and Bachelor of Education, and combined Bachelor of Kinesiology and Bachelor of Arts in Dance, the only degree of its kind in Canada.    
Many faculty members have been Instrumental in imagining and delivering the program, among them Shirley Murray, Donna Krasnow, Vicky Adams Willis, Anne Flynn, Anna Mouat, Melissa Monteros, Davida Monk, Darcy Mcgehee, Keith Burgess, Wojciech Mochniej, Michèle Moss, Melanie Kloetzel, Sarah Kenny and Marie France Forcier.
Supportive members of our artistic community, such as percussionists Robin Tufts, Raul Gomez Tabera and lighting designer Steve Isom, have been integral to our activities for many years.  
Since 1996, countless international and globally-active guest artists and sessional instructors have shared their insight into the form with us, including but far from limited to: James Graham, Margie Gillis, Christopher House, Ruth Cansfield, Peggy Baker. Yvonne Coutts, Milan Kozanek, Iris Heitzigner, Kelly Keenan, Kim Cooper, Louis Laberge-Côté, Peter Boneham, Crystal Pite, Sasha Ivanochko, Ingrid Diaz, Heather Ware, Lola MacLaughlin– our apologies for keeping this list short… naming everyone would turn this program into a book.
Thank you to each dancer who has been a part of this program at one point or another for being a part of this legacy!
>> Follow Dance 25th Anniversary Facebook page
>> Follow Dance 25th Anniversary Instagram page
The SCPA is working diligently to ensure a safe and comfortable experience on the part of all our audience members. As of March 1st, as a reflection of the altering conditions of the pandemic and revised provincial, municipal and institutional policies, the following Covid-19 guidelines will be in place in all SCPA performance venues.
Patrons at performances presented by the School of Creative and Performing Arts will no longer be asked to provide proof of vaccination.
Non-surgical masks must be worn by all patrons at all times—before, during and after the performance, including intermissions. (No concession sales will be available.)
There will be no physical distancing requirements for audience members and no reduction in venue seating capacities.
Student performers will appear maskless at safe distances from all audience members for the duration of the performance.
For more information, visit UCalgary's Visitors to Campus page.