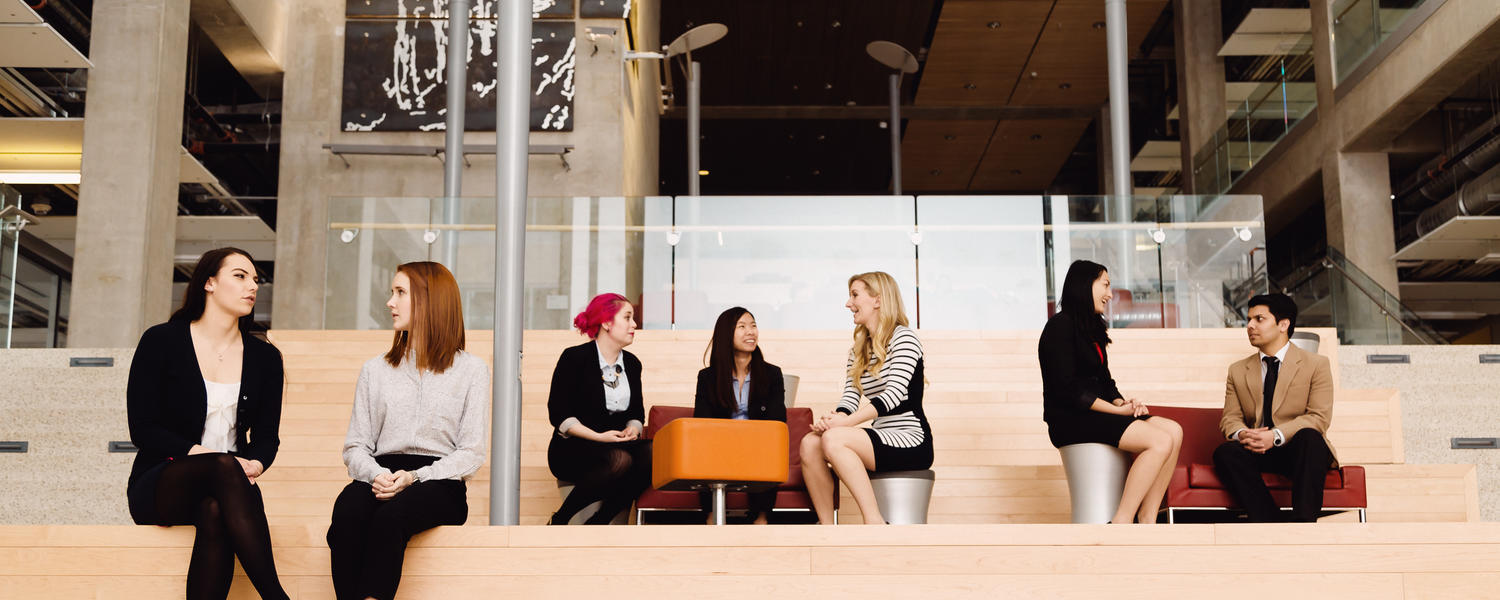 Where are the Co-op Alumni now?
Venus Fung, Communications
Q: Where were your Co-op work terms? Did you have any prior experience?
A: Before Co-op, my only work experience was my cinema part time job during high school. So, when I landed my first work term with the United States Consulate General, I genuinely thought they made a mistake! I learnt as much as I can during my time as their public affairs intern - that portfolio led to my second work term as communications intern with the Canada West Foundation think-tank. For my third and last work term, I debated between a position with RBC and with the Canadian government. I ultimately chose the latter as I simply couldn't pass on a work experience with the Government of Canada's Crown-Indigenous Relations and Northern Affairs department. With that role in hand, I moved away and lived alone for the first time.
Q: What happened after graduation?
A: After graduation, I moved onto a full-time contract position as a digital coordinator that lasted for one fulfilling summer. Then, I found a job posting for the High Commission of Canada in Australia and all experience accumulated in my five years of undergrad combined perfectly into one job. After a painfully long interview and security clearance process, I am happy to say that I'm now a contractor for the High Commission, living in Canberra, Australia for the next 6 months working for the Public Affairs and Academic Relations sectors! I don't know where life will lead me to next, and perhaps I will one day find myself back in graduate school, or back in the High Commission as a diplomat myself! But I will always credit the co-op program for helping me reach places I did not know was possible.
Q: What do you think impacted your decision to not pursue law school?
A: I believe it was my very first co-op work term that laid the foundation for me pursuing more experience in the international affairs sector. A surreal moment was when I accompanied Bruce Heyman, the then-U.S. Ambassador to Canada during his tour to Western Canada and saw first hand what it meant to work for, promote and protect your country overseas (lots of trade, cultural relations and public affairs work). I think the impact of that role is what set the course for me onwards.
Q: Why choose a BA?
A: Faculty of Arts students are encouraged to probe their curiosities in other programs with less rigid program requirements. As an arts student, I was able to take courses in maths, religion, biology, anthropology, history and psychology, making me more well-rounded and equipped with an arsenal of hard and soft skills in comparison to my STEM counterparts. Nowadays, hard skills such as flexibility in writing, knowledge in reporting and analytics, digital skills are just as important as soft skills. These soft skills are what distinguishes someone from the rest of the pack - diplomacy, team work, time management, curiosity.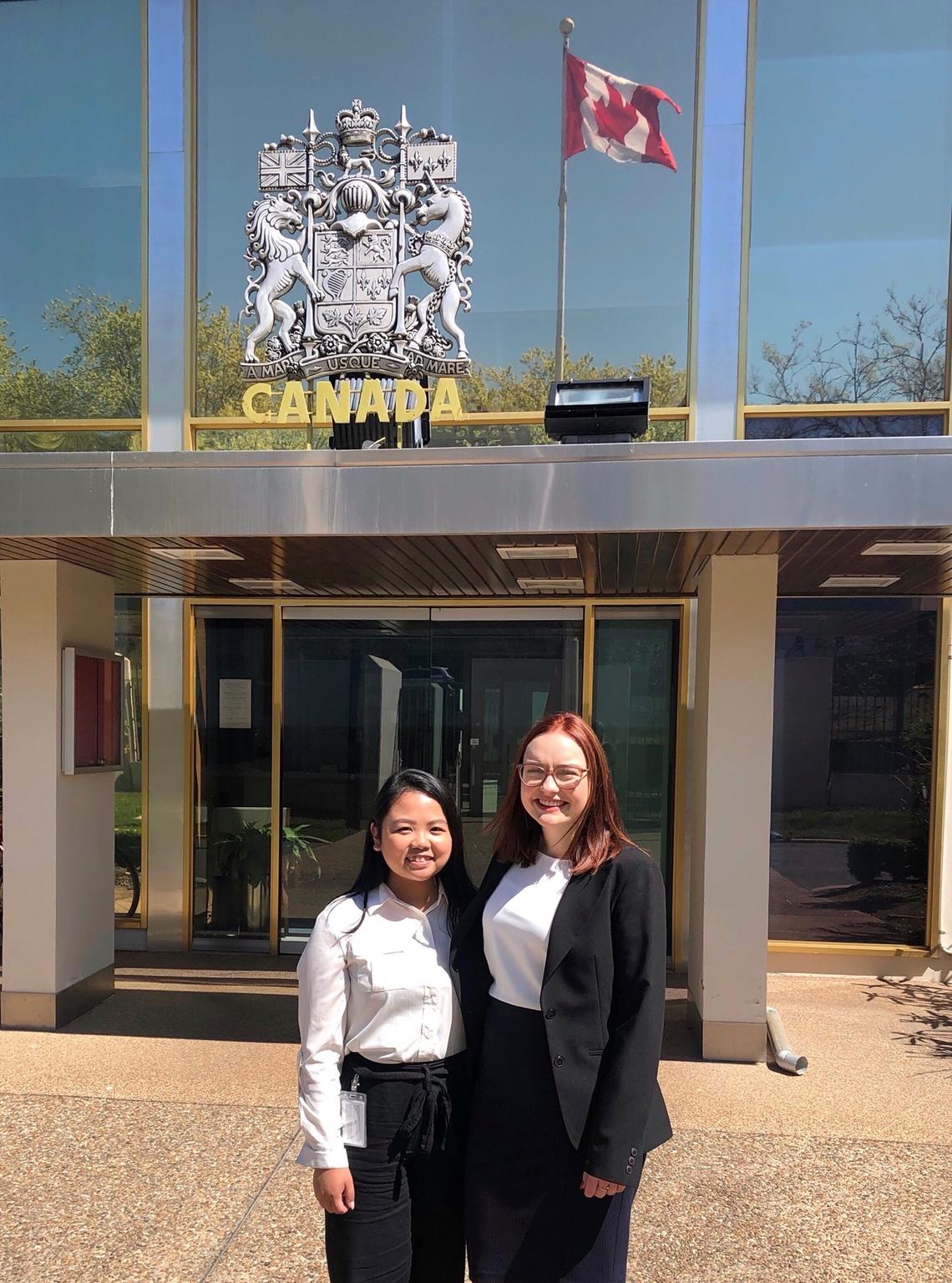 Q: What education do you have?
A: I completed a BA in Economics with honours and an applied energy concentration in 2014. I also did a minor in history specifically looking into strategic planning of the military. In addition to doing the Co-op program, it took me 6 years to complete my undergrad. I am a strong believer in major in something that will get you a job and minor in something you have interests in.
In September 2019, I completed a Masters in Public Policy to build some experience, develop my communication skills, and enhance my understanding of policies and regulation. I had the opportunity to travel to Israel and meet with the Ministers of energy and healthcare which was interesting in contrast to Alberta.
Q: What do you do now?
A: I am a Senior Economist for the Alberta Energy Regulator (AER). I had the opportunity to work on exciting files on climate policy, energy development, hearings for multibillion-dollar mining projects, and I'm very proud of our groups forecast called the ST98 which is a 10-year outlook for all the energy produced in the province. Many stakeholders, government, landowners and such view this. It's humbling to think that I was once reading forecasts like this during my undergrad and now I am taking part in creating it.
Q: What advice would you give students?
A: Be a hard worker to develop a good reputation and try to be likeable, personal, and approachable. When you attend meeting don't be afraid to introduce yourself to others. In some ways, you must force yourself to be outgoing. You also can't go into a conversation with a rigid plan in mind, be flexible and be able to talk about more things then the weather.
Some job postings are posted well in advance so always be looking ahead of time. You must recognize that opportunities don't just fall into your lap, you have to actively pursue it like your homework. It takes time to build a resume, apply for jobs, and to attend networking or recruiting events.
Q: What have you gained out of the Co-op program?
A: I gained valuable experience from the program. I was exposed to the different schedule the workplace holds compared to school and I learned how to adjust. Most importantly, it got my foot in the door which is hard to do when you graduate. When you make these connections with an organization, they may be able to extend your work after the Co-op term and if not, you still have those connections that you can utilize.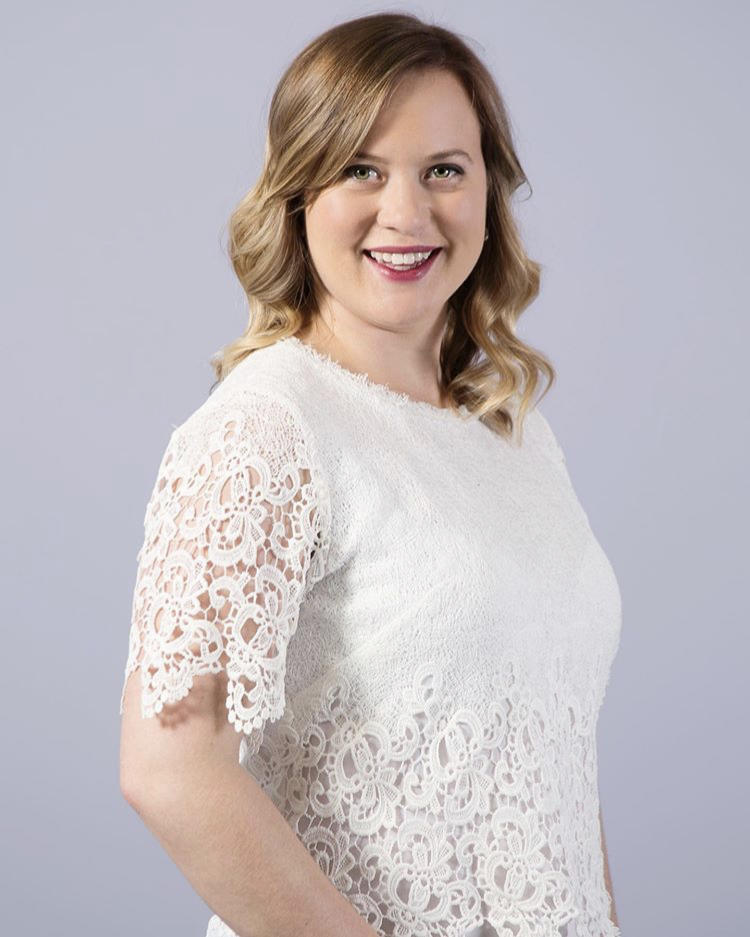 Megan Carfantan, Science, Technology, & Society
Q: Where did you work for your Co-op terms and what did you do?
A: I worked for 8-months with Encana where I was part of the information management team. I worked on a project where the company held a lot of paper-based historical records that needed to be converted to electronic. As a result, it was cost-saving to the company as it eliminated the spaces to store documents. My last work term, although hard to find, was with Encana too. I worked on the regulatory and compliance unit and was able to network more with the regulatory and environmental side of the industry which I found much interest in.
Q: How did you secure your last work term?
A: I got the position by contacting my previous manager who connected me to the current manager whom I had met in my first work term. I went for coffee with her and she asked if I was interested and that's how it started.
Q: What did you find difficult after graduation?
A: I was supposed to continue with Encana upon graduation, but the economy had a bit of a downfall at that time, so it was difficult finding out I was going to be laid off. But I networked, called people, and asked anyone for coffee. Whenever I networked with someone, I would always ask for three more contacts and I always ask questions that are relevant to their work and how they got there. These are things I would have not done without the knowledge the Co-op program gave to me.
Another difficulty is adjusting into full-time work which is different than academia. University is always go, go, go and on to the next thing but I found in the workplace the pace is a bit slower, you could be working on a project for two years. Whereas in school, semesters only last 4-months where you have many assignments and projects due within that time.
Q: What networking advice can you give students?
A: I learned from a Co-op peer that she takes off the lids on the coffees when she meets people for informational interviews to ensure that their coffee level maintains higher than hers which means she did less of the talking and gathering more information than the other individual.
Networking as a student is easy because you're marketable. Employers want to hire students because they bring fresh ideas and they appreciate the drive when students reach out to them. Go out for many coffees and ask them who else they think you should connect with. I found out about the AER through an informal coffee with an employee and here I am.
Justin Lo, Political Science
Q: What do you do now?
A: I am a Business Strategist for the City of Calgary, specifically in the coordination of the City's Flood Resilience Program. My job consists of reporting to Council, understanding and applying for grants, managing contracts, supporting senior management, some business planning, requesting for proposals, and most importantly dealing with the public.
Q: Where were your Co-op work terms? What were your biggest takeaways?
A: I first did a 4-month term with the federal government in Ottawa under the Western Economic Diversification department. This experience helped me to get my second work term with the Office of the Mayor in Calgary. My final work term was with Alberta Transportation. All my work terms gave me a chance to get a foot in the door and use the skills I was constantly using throughout my degree such as research and critical thinking in the workplace. I gained a passion of the public sector and valuable work experience in which I believe I would not be here today without the help of the Co-op program.
Q: What advice would you give Co-op students who are starting a work term?
A: When you don't think you are qualified for a job, always try to show the link between your work and skills. You may bring an entirely different skill set which could be an asset. During the work term, always make the best out of your time. Always show initiative by asking if there is anything more you can do to help, don't stay idle. Also, as students, you have fresh new ideas, just be sure to think about how you make suggestions. Work terms are a great way to take a break from academics and I think it helps to prevent burnout.
Q: What are the benefits of an Arts degree?
A: An Arts degree does not have a linear path and the benefit is that you must carve your own path. The willingness to deal with uncertainty, doing all the ground work to set yourself up for a career gets you much more prepared, even more so with Co-op. In an Arts degree you learn to strategically and critically think which is needed in any job type. I learned the fundamentals of the political system, critical thinking, writing, and research all of which I still use now even though I graduated in 2012. An Arts degree is unique in that it allows students to be flexible and reactive.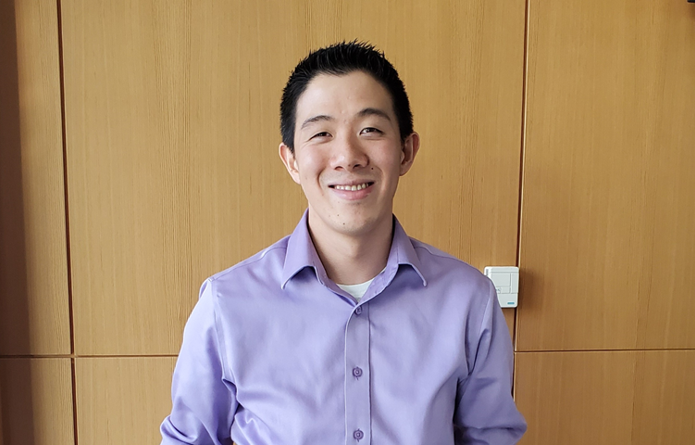 Afshan Mahmood, Economics
Q: How did you secure Co-op work term placements?
A: The Society of Undergraduates in Economics campus club held a networking event where I met a manager from the Energy Resources Conservation Board (ERCB) now Alberta Energy Regulator (AER). I took the initiative to get the managers contact and tried to meet with them after the event. After consistently reaching out, 7-months later I had the chance to go grab a coffee with the manager and I asked if there were any Co-op opportunities. A few months later, the ERCB released a job posting for a summer student, so I applied and reached out the manager I met which helped me score an interview.
Q: What advice would you give to students in the job search phase?
A: I once applied for a job that was titled the same as a position, I had for 10 years but never got an offer. What I learned from Mandy Foley is that a job posting is not real, it is a stylized candidate, it's always better to network and reach out to the company to understand what the job entails. With my current position at ENMAX, the HR helped me find a job posting that aligned with what I wanted. There were some things I didn't know, like utilities, and I was very honest throughout the application and interview processes.
You should conduct some research of the company and question whether this is a company I would like to work for? Does the company hold the same values that I do? Am I willing to re-locate? You need to be clear and consistent with what you want and how to articulate it in an honest way. Be confident in what you can do and have supporting facts. When I was applying for jobs, I was ready to accept no's and I was ready to go for coffees.
Most importantly, always call back your interviewer and ask what you can do better.
Q: What organizations did you volunteer for?
A: GoldMind Project, ECO Canada, Supply Chain Association of Alberta, Canadian Society for Unconventional Resources, Petroleum Services Association of Canada, and Petroleum Technology Alliance are a few. Some of these organizations hold events you could volunteer at, but you need to reach out to people.
Q: Do you have any additional advice to add?
A: Learn to become articulate through organizations like Toastmasters which I am still currently involved with. When you reach out to people, you need to tell them what you want from them and why you need the help. If someone does not get back to you, you should keep reaching out.
Alina Cox, Communications and Media
Q: What motivated you to join the Arts Co-op?
A: I initially joined the co-op program to see if a career in communications was right for me. I did not realize how much valuable work experience I would receive, and all the small skills that would become essential, like learning how to write a better cover letter and resume.
Q: Where were your three work terms and what did you learn from them?
A: I worked two terms with Enbridge Inc. in a Media Relations position. I found that doing an eight-month work term with a single company allowed for opportunities to work on larger and more challenging projects and to become comfortable with the people and environment. My last work term was with Concorde Entertainment Group as a Human Resources Coordinator. I wanted to explore my career options and see what a career in human resources looked like. From both roles, I learned skills that I use everyday including adaptability, how to prioritize tasks, team-collaboration and writing and editing.
Q: How did Co-op help you after graduation?
A: After graduating, it took me eight months to secure a job that was the right fit. I went through 13 interviews and received five competitive offers, and I believe the experience from my work-terms and the network I developed during my undergrad helped me find my current job.
Q: Do you have any advice for new and current co-op students?
A: Keep trying, keep applying, and make connections. Network through professional organizations (like IABC or CPRS for communicators) or join LinkedIn to find people who are in roles that interest you.
Ask people for coffee and network! Sometimes positions are not posted online, and all it takes is a conversation. I got my role at Concorde Entertainment Group by speaking to the manager at a networking event, so I really believe in seeking out people and opportunities yourself. Try to attend a networking event once a semester.
The skills Arts students learn from writing papers, analyzing information, and connecting ideas can take you anywhere and is valuable in any workplace. Make the most out of your undergraduate experience and be proactive; you never know where you'll land!