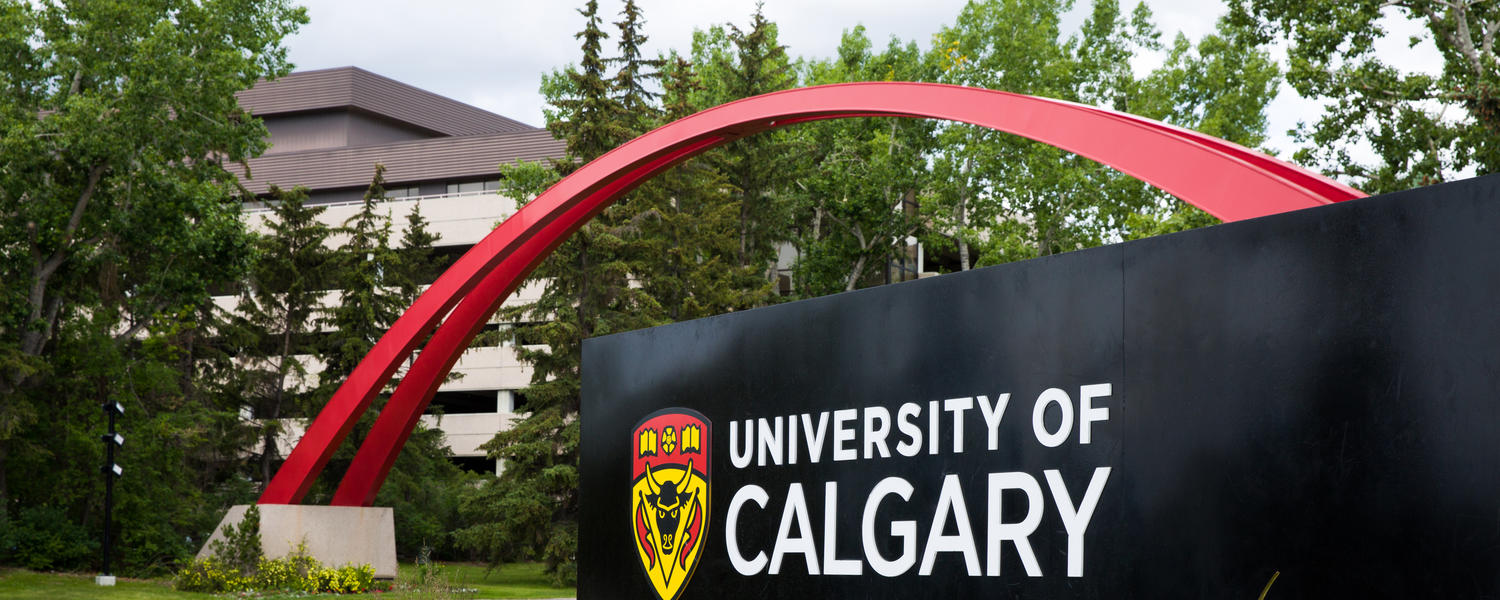 Hear From Current Co-op Students
Program: Political Science
Year: 3
Hi, my name is Amber, and I am currently working as the Career Advising Assistant Co-op student for the Arts Co-op Program, and I am working towards my Bachelor of Arts in Political Science.
I have been reviewing resumes and cover letters, creating and hosting workshops for the Co-op Program and the Faculty of Arts and supporting the team at events. Providing workshops has been an enjoyable experience for me as I continue to strengthen my public speaking skills. I have also enjoyed and been proud of contributing collaboratively to the Discover Arts event as a member of a team. Furthermore, for an event as large as the Annual Reverse Career Fair, it was extremely important to communicate with the Co-op team continuously to provide updates and ensure the success of the event. I have found all of my tasks to provide opportunities for learning, which I have found incredibly rewarding. 
The online/remote aspects at the start of the term were one of the challenges that I have worked to overcome. I have learned how to communicate effectively, carefully consider email communications, and plan and conduct workshops in a short period of time. Moreover, I have learned the inner workings of the Co-Op Program, which has given me an opportunity to practice effective planning, time management, and presenting to audiences. Lastly, from this experience, I have been able to create connections and develop a professional network.
My advice to Co-op students is to get involved in the events hosted by the Arts Co-op program or Career Services. Also, utilize the resources offered to Co-op students, such as resume reviews, and the support from the Co-op team which gives you the ability to try out for several careers during your undergraduate degree.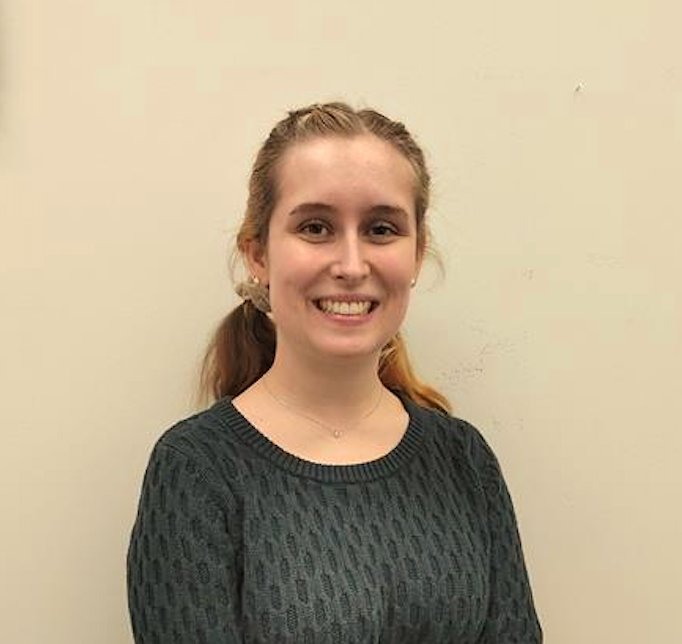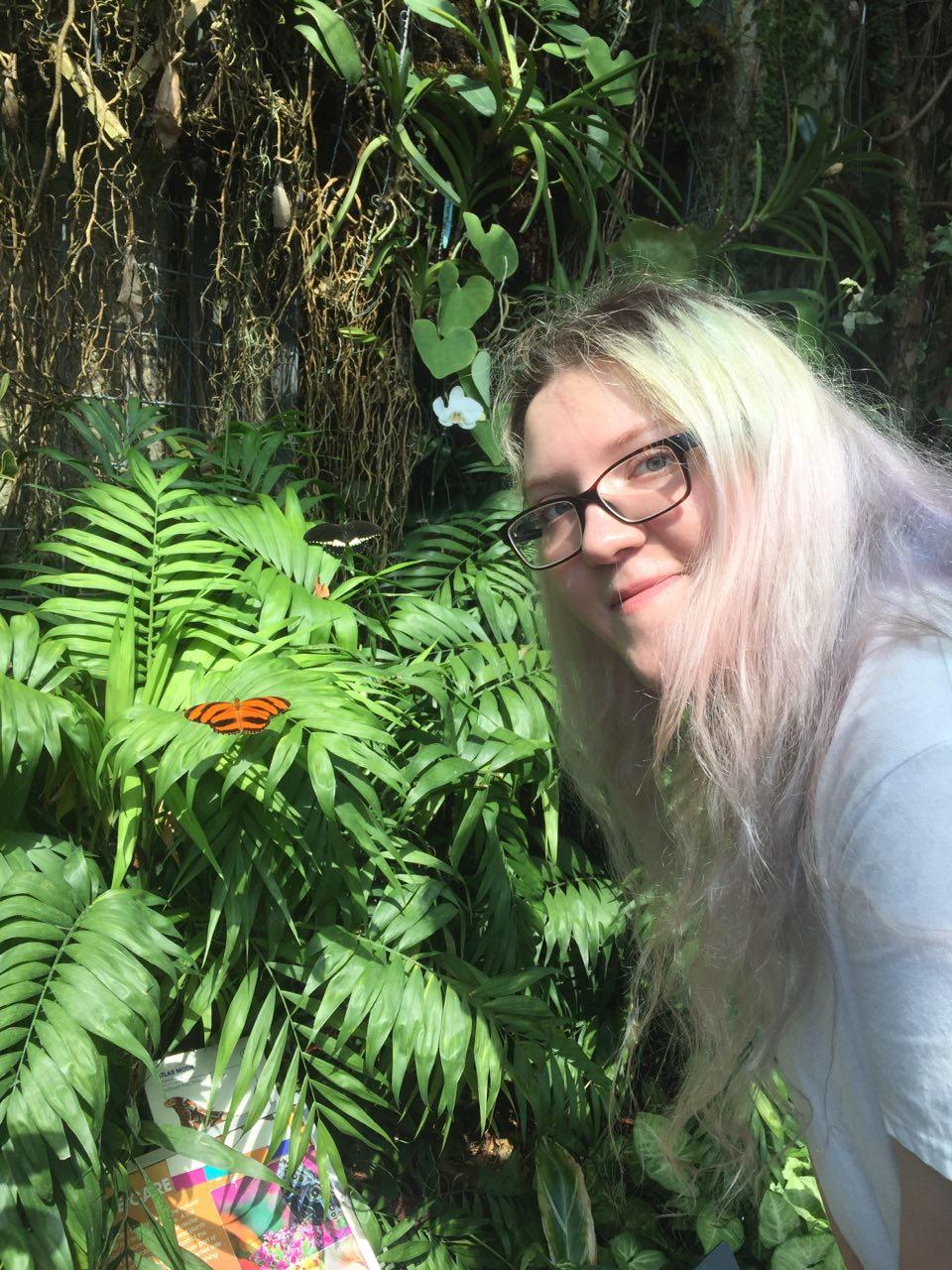 Program: Law & Society
Year: 6
Hi, my name is Gala, and I am a Co-op student in the Faculty of Arts pursuing my Law and Society degree. Currently, I am working as the Co-op and Student Engagement Assistant and have been in this role since Fall 2021.
I was drawn to the position after volunteering as an event support for Discover Arts in 2020. Having been impressed by the caring environment and values the Arts Co-op team held, I applied for and was accepted for the Student Engagement Assistant position. I have now completed my first work term and am currently in the middle of my second work term. Managing and reviewing projects has been my favorite part of the job since it ties into my degree and future career plans. Although working to organize events online has been a challenge, I have successfully completed several big projects such as the Discover Arts Event and the Co-op Mentorship Program. I am particularly proud to have coordinated the Mentorship Program because I had the opportunity to edit and review contracts, which was an excellent way to put the skills I learned in my degree to use.
Thanks to the Arts Co-op program, I've had a chance to observe how a small team can make a significant impact on students. Furthermore, having the opportunity to participate in projects has been great for improving my communication skills, project management competencies and computer skills.
My advice for current or future Co-op students is to apply for any jobs you are interested in. You never know what kinds of opportunities you may find.
Program: Political Science
Year: 4
As a Political Science student nearing my fourth and final year of study, I was becoming increasingly anxious about post-graduation. Although I had previous experience working in politics, I wanted to explore other fields that sparked my interest over the course of my degree. Joining the Co-op Program has allowed me to do just that while maintaining my full-time student status.
Currently, I'm an Operations Intern at Neo Financial. My roles and responsibilities include answering phone calls, responding to emails, and transmitting information to different departments. Among my more interesting duties, I assist the Financial Crimes Department in reporting suspicious behavior. This position aligns with some of my most developed skills such as communication, written proficiency, and customer service. Having the opportunity to utilize these skills in a professional environment has not only eased my stress surrounding post-graduation, but it has also greatly increased my confidence.
In the beginning, I was skeptical about the Co-op Program since finding internships and preparing for interviews were no problem for me. However, I have come to realize that the Co-op Program provides much more than I initially assumed. One of the most beneficial aspects of the program is the role of advisors; I consider my advisor to be my best advocate. Whenever I have questions or concerns regarding my role or my performance at Neo Financial, my advisor provides direction and clarity. I have also been guided by my advisor to achieve particular goals during this work term, such as discussing my interest in other departments with my supervisor. As a result of the Co-op Program, I have not only been successful in my role, but I have also had the opportunity to collaborate with other departments in the company.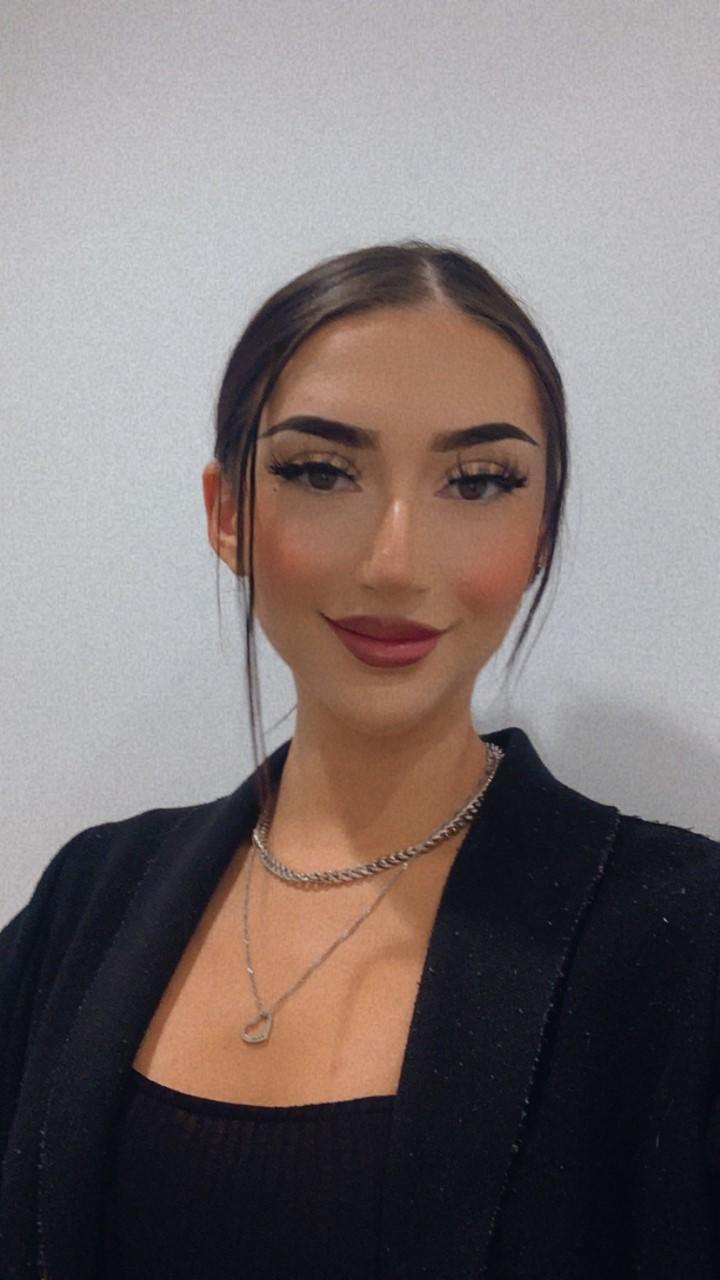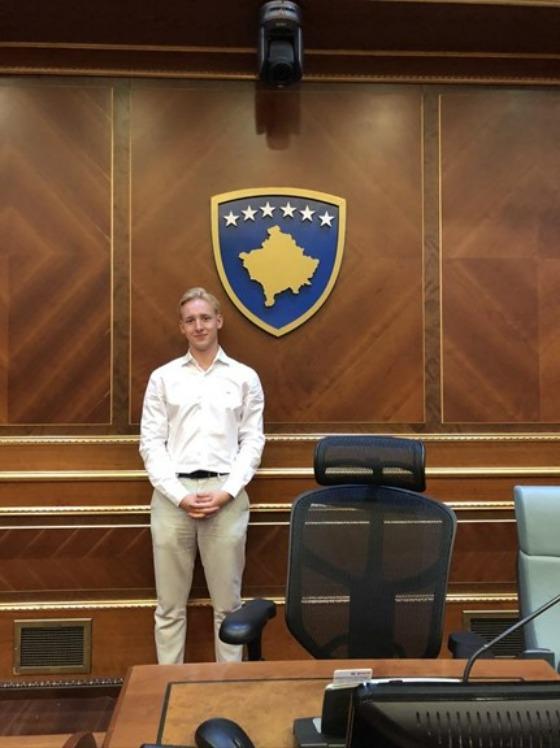 Program: International Relations & Global Development Studies
Year: 5
I am a fifth-year student at the University of Calgary completing a double degree in International Relations and Global Development Studies with a certificate in Sustainability Studies. I applied to CO-OP to gain experience in my field, build a network outside of academics, and build soft skills essential for success in any field. In addition to opening doorways into career prospects, I think work experience plays a key role in personal development and growth as well. Communication and building relationships effectively can only be learnt through practice; thus, it is highly valuable to apply theoretical knowledge along with practical experience. CO-OP offers numerous opportunities that would otherwise be difficult to pursue after graduation, and is a door worth exploring.
Currently, I am working at Global Affairs Canada as a Junior Analyst for the Inter-American department. Many times, I have made attempts to pursue positions, often without acceptance. I believe the most important takeaway is to analyze and learn from your experience, and also to accept, as much as possible, all experiences that you feel could be of value, whether they are professional or personal. You never know who you will meet; thus, it's important to explore various areas and learn more about yourself and your preferred work environment. Lastly, although cliche, it's essential not to take rejections personally and to continue pursuing your goals head-on, cancelling out any distractions that don't serve you or your mission.
Program: Communications and Media Studies
Year: 3
What made you decide to apply to the Co-op program?
One of my classmates mentioned the co-op program and I really liked the idea of getting job experience and gaining professional communication skills.
Where are you working, what is your role and what type of tasks do you do?
Currently I am working at the Student Success Centre in the University as their intern. A few of my responsibilities include creating surveys on Qualtrics, connecting with the volunteers on a weekly basis and answering their questions, keeping track of the Study Hall contest, and regularly presenting Success Seminars.
What did you accomplish during your work term?
I worked at Hull Family Services which is a not-for-profit organization that helps kids and children at risk. I played a key role in a large-scale fundraising initiative "Happy Hullidays" to curate a targeted communications and social media plan for carrying out promotional advertising that support the essential needs for at-risk kids.
What challenges did you face?
During my first co-op term, I felt I lacked experience working in a professional environment. I faced a number of challenges including figuring out how to create a professional non-academic communications plan and juggling multiple projects simultaneously.
What have you gained from this experience?
I have gained a lot of new skills from my work terms in including learning how to edit webpages and schedule social media posts. Additionally, I learned several applications and how to use programs, such as Wordpress, Qualtrics, Orbis, and Better Impact, and will continue to learn more about these tools.
Do you have any advice for current and future co-op students?
Don't be afraid to apply for jobs just because you don't know how to do something. The person interviewing you will know that you have little experience and will be willing to teach you what you need.
Program: Communication and Media Studies
Year: 5
What made you decide to apply to the Co-op program?
It was important for me to participate in the co-op program in order to improve my professional skills and gain relevant work experience. "What is it that makes you stand out among the rest? Why would a company want to hire you over the other candidate?" It was these questions that made me want to pursue co-op…
Where are you working, what is your role and what type of tasks do you do?
I've been employed with CNOOC International as the Communications Co-op Student supporting the Stakeholder Affairs team. As part of my work, I regularly draft internal news articles, send a weekly email newsletter, provide graphics and video editing in-house, and support various committees and departments.
What challenges did you face?
It was especially challenging to enter into a new work environment in a completely remote format and to take on projects from home. However, these challenges helped me improve my communication skills and develop a more dynamic approach to assignments.
What have you gained from this experience?
I have gained valuable, professional skills that will be helpful throughout my career in communications. When applying for jobs, I have a unique competitive edge because of my co-op experience. Through this program, I have developed networking skills and the ability to foster relationships with industry professionals. I'm fortunate enough to have met amazing mentors at CNOOC who helped me secure a co-op with MEG Energy!  
Do you have any advice for current and future co-op students?
My advice to future co-op students is to not give up on the application process. Before I was able to secure a co-op position with CNOOC, I was applying to almost every position in the Elevate portal, LinkedIn and Indeed. Every co-op student who relentlessly pursues and applies will find a co-op job.
Program: Double Major in Political Science and Law and Society
Year: 3
My journey with the Arts Co-op Program began in Fall 2020. I applied to the program because I wanted to experience my majors in action and see what Political Science and Law and Society looked like outside of academia. Although it took a whole year to get a co-op, it was well worth the wait.
After completing my first work term as a Public Strategy and Communications Intern at Navigator, I am completing my second work term as a Community and Government Relations Intern at TC Energy, and I am in the process of finding my final work term for this summer! Finding my first work term took a lot of persistence; reading through rejection emails and then trying again was never easy. It was that persistence that helped me in the role. When I submitted over 40 applications and had to sit through countless nerve-wracking interviews, I knew I would probably be able to draft a client proposal at Navigator or develop a government relations strategy at TC Energy. These roles have opened up so many doors for me and have provided me with so much realistic knowledge of how the real world works.
The whole co-op experience has transformed my skillset, expertise, passion, and career path and I hope other students can embark on a similar journey. If I had one piece of advice for co-op students, I would say that you should make the best of it! Put yourself out there, let yourself make mistakes and learn from them, go out and get to know your colleagues, and use every resource available to you. Your co-op experience is what you make of it!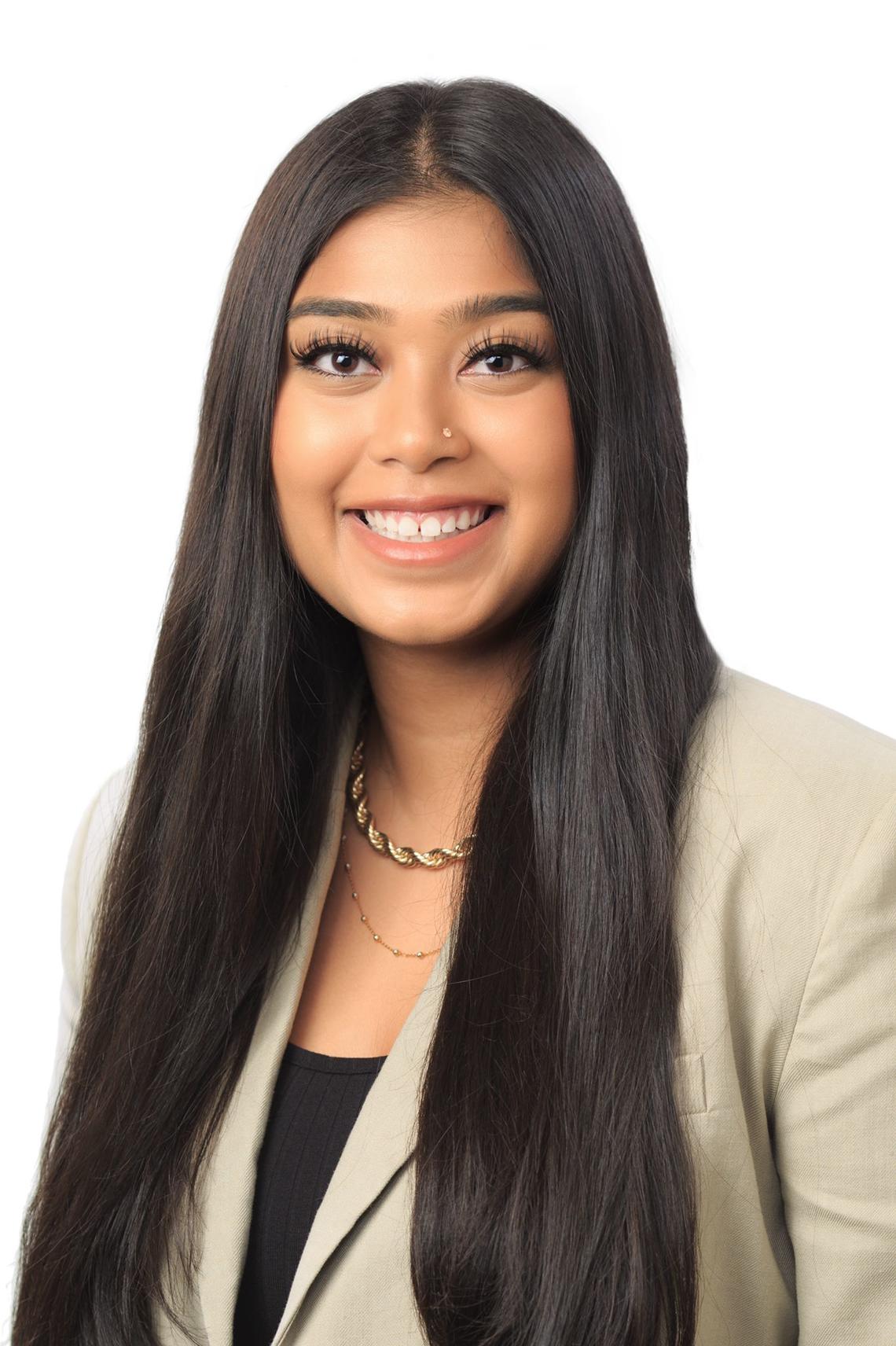 Program: Political Science
Year: 3
What program are you in and where was your work term?
Hi, my name is Nicole, and I have recently completed my 8-month co-op term with the Trade Commissioner Service (TCS) in Global Affairs Canada's regional office in Calgary. I am also finishing my third year as a Political Science student. In my position as a Trade Commissioner Assistant, I helped businesses from Alberta and the Northwest Territories succeed in international markets.
What made you decide to apply to the co-op program?
After a year of remote learning, I was motivated to try something new. So, I made the decision to apply to the co-op program and then I successfully landed a student role at the Trade Commissioner Service. I am grateful to have worked with such a talented and supportive team.
What are you learning from your co-op?
I've seen myself grow personally and professionally. The opportunity to work in a close-knit team has allowed me to learn more about the different industries in our economy, including Agriculture, ICT, etc. I also learned how Canada's participation in the global economy affects all Canadians.
How has your network grown?
In the course of my co-op term, I have built connections with individuals around Canada and around the globe. A thrilling moment in my work term was when I was selected to have coffee with Deputy Minister of International Trade John Hannaford.
What advice would you share with students?
Career paths aren't always linear and straightforward; it's okay to change directions and explore! Working off-campus will expose you to all kinds of fields you haven't seen before.
Keep in mind that your major doesn't necessarily define you or your career. There's no limit to what you can do with your degree. In fact, that's the value of an Arts degree - it's versatility.