Internet Research Studio
The Internet Research Studio (IR Studio) promotes collaboration between research groups, graduate students and the wider University of Calgary community.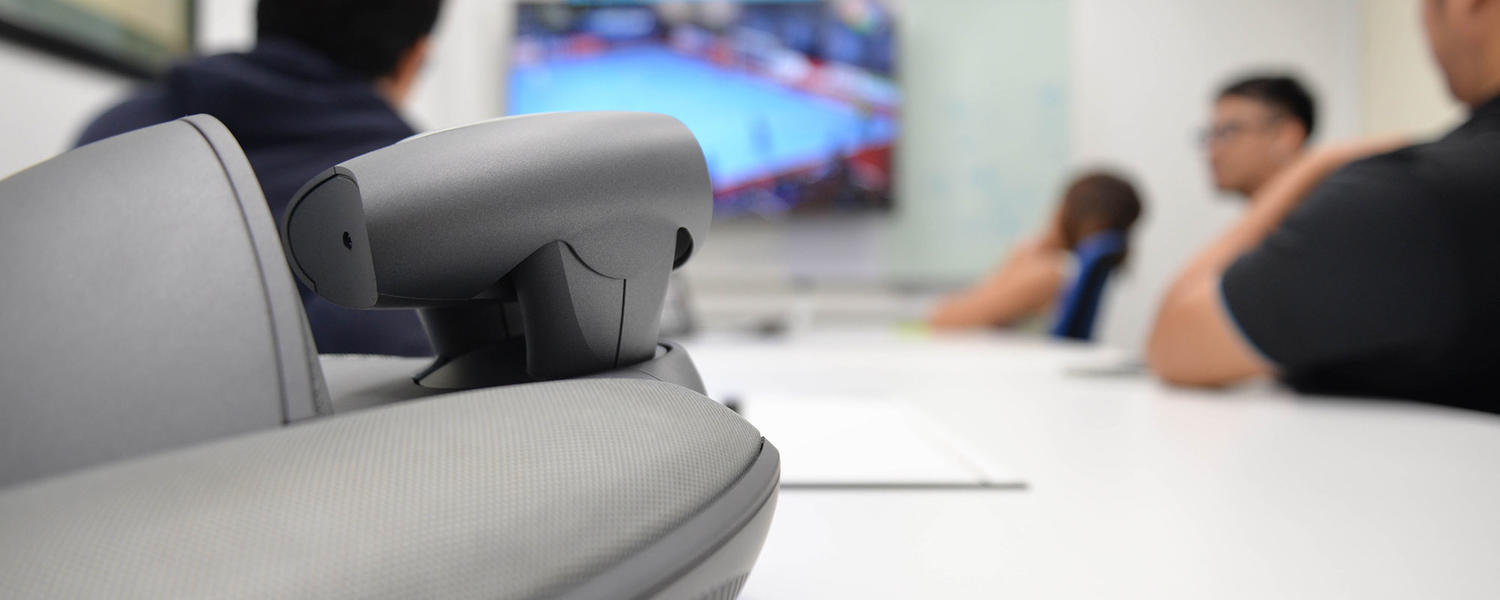 Internet Research Studio
HD video conferencing Skype conferencing Document sharing SMARTboard collaboration Audio and video recording for meetings, seminars, graduate exams and research projects
Researchers and students have the ability to communicate with remote collaborators at a level that is significantly more sophisticated than traditional teleconferencing. Equipped with advanced networking that links the IR Studio directly to the CANARIE network we can provide stable connections to campuses across Canada and the world. Our infrastructure is supported by highly-skilled technical support staff that are ready to provide assistance before, during and after your event takes place.
Skype
Skype can be used to connect to a laptop or phone virtually anywhere there is an adequate Internet connection with video and voice communication. Connections use the audio/video equipment of the IR Studio in conjunction with the connection platform of the remote participant (either phone or laptop). A brief connection test is advised when possible and can be arranged by the IR Studio Technician.
HD Video Conference
Using Lifesize HD video conferencing technology, we can connect to most campuses around the work in high definition video. Through various national consortia most university campuses in Canada have at least one compatible facility for us to connect to. The IR Studio Technician can handle arrangements and testing for the connection.
Skype/Audio Recording
Using third-party recording technologies, we can record either the audio or video from your meeting and provide digital copies of the recording.
SMARTboard/Webex Screen Sharing
Using our SMARTboard-enabled computer, participants can share a whiteboard with colleagues at a compatible facility almost anywhere in the world. Using our Webex account we can set up screen sharing from your own laptop to meeting participants wherever they are.
Looking for the Faculty of Arts computer lab, where we're located, our hours and what computer software we have? Visit the AFC Lab page