Are you an Arts collaborative degree student?
Find out everything you need to know.
Chart your course
Check your requirements, and find out how to register.
Get help from the Arts Collaborative office
Red Deer College
100 College Boulevard
Box 5005
Red Deer, AB
T4N 5H5 Canada
arts.collab@ucalgary.ca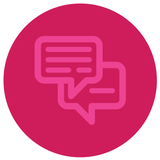 Get help over the phone
Program advising
Booked Appointments: 9am to 12pm: Monday, Tuesday, Wednesday and Friday
Book an appointment with an advisor:
Drop-in phone Advising: 
1pm to 4 pm: Monday to Friday | 403-220-3580
Email Advising Questions:
Please note that we are closed on Thursday mornings.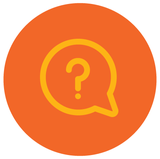 Get help in person
General advising
IN PERSON APPOINTMENTS
CURRENTLY SUSPENDED
For general questions, you have the option of emailing ascarts@ucalgary.ca or dropping into our virtual front desk.
Virtual Front Desk Hours:
9am to 12pm and 1pm to 4pm: Monday, Tuesday, Wednesday and Friday
1pm to 4pm: Thursday
An ASC staff member will be available to answer your question via the chat function or by video.